Date: To be decided
Time: To be decided
Last Date of Registration: First come first serve basis
Dedicated Course Trainer
Contact: +88 01734 211085
Venue: House of Textile Today, 25/A, Lake drive road, Sector #7, Uttara, Dhaka
Introduction:
Labor and employment law issues continue to occupy an increasing amount of management time. Labor laws cross over to multiple areas of specialty that affect employees such as Affirmative Action, child labor, discrimination, Equal Employment Opportunity, harassment, unions, workers compensation, hiring, drug policies, violence in the workplace and many, many more. In order for today's companies to stay abreast of the most up-to-date regulations and compliance standards, human resource departments must constantly educate themselves to avoid the legal replications of non-compliance or violation.
Labor Law, HR Regulation & Training Need Assessment:
Labor law has to be maintained properly for the smooth run of any industrial production. HR regulations means how rights of each and every one of any organization can be maintained properly. Human capital is one of the most important part of any organization from which any organization can get the best benefit. The look of any HR people of any organization should be entrepreneurs look. He should maintain the labor law within the organization very smartly so that everyone of the organization is satisfied with all the regulation and also the organization comply with all the international regulations. Training need assessment is very much important for any organization to get the best benefit using all the facilities. Any organization should invest properly to get the best output. This Training will guide responsible professionals to go ahead effectively & smartly.
Contents of the Training:
General Module: Introduction 
G-1: Purpose
G-2: Working Objectives
G-3: Standard of Social Compliance
G-4: Ground of Social Compliance
Module-1: Core Labor Standards 
1.1 Child labor
1.2 Force Labor
1.3 Discrimination
1.4 Minimum Wage and Overtime
1.5 Method of Payment
Module-2: Working Conditions 
2.1 Paid Leave
2.2 Social Security and other benefits
2.3 Employment Contracts
2.4 Service Separation
2.5 Maternity Leave; its Benefits
Module-3: OSH and Welfare Facilities 
3.1 Drinking Water
3.2 Lighting Facility
3.3 First Aid Treatment
3.4 PPE Use
3.5 Machine Set up and pathway
3.6 Washroom facility
3.7 Canteen Facility
3.8 Caution on Fire Hazzard
3.9 Welfare Officer & Safety Officer
3.10 Participation Committee
3.11 Safety Committee
Module-4: Statutory Documents 
4.1 Legal / Statutory Documents
4.2 Auditing / Certification Bodies
4.3 Compliance Equipment and SignageWho can attend?
Who can attend?
Businessman
Entrepreneurs
Professionals and executives
Methodology
PowerPoint Presentation, Interactive session with relevant videos and case studies and role plays
Boarding & Certification
Course materials and food will be provided by Textile Today.
Certificates will be awarded to participants at the end of training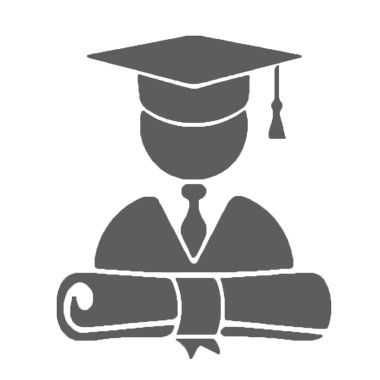 Course Fee :
For individual training modules: 5,900/- (Nine Thousand Nine Hundred Taka Only)
Mentors Profile