Date: To be decided
Time: To be decided
Last Date of Registration: First come first serve basis
Dedicated Course Trainer
Contact: +88 01734 211085
Venue: House of Textile Today, 25/A, Lake drive road, Sector #7, Uttara, Dhaka
Introduction:
Recruitment process is a process of identifying the jobs vacancy, analyzing the job requirements, reviewing applications, screening, shortlisting and selecting the right candidate.
Recruitment methods refer to the means by which an organization reaches to the potential job seekers. In other words, these are ways of establishing contacts with the potential candidates.lt is important to mention that the recruitment methods are different from the sources of recruitment.
It's important that all those involved in the hiring decision agree to the hiring process, steps, and communication channels to be used. The plan should include a timeline, recruitment plan, and criteria for initial candidate screening, selection committee, interview questions, and instructions for taking notes.
Recruitment Management:
A good recruitment process can minimize the time involved in the searching, interviewing, hiring and training. It can streamline these processes and make your search for viable candidates much more efficient. It is very important to build a positive image to your customers, peers and competitors.
Contents of the Training:
1 ) Introduction to Recruitment Function
2 ) Brief on the staffing Industry
3 ) Job Description & Job Specification
4 ) Overview of Recruitment & Selection Methods
5 ) Resume shortlisting
6 ) Campus Recruitment
7 ) Advertised Recruitment
8 ) Walk-in Recruitment
9 ) Job Fair
10 ) Head Hunting
11 ) Using Job Portals/Company Website
12 ) Using Social Media for recruitment
13 ) Field Recruitment
14 ) Recruitment Software/Platforms
15 ) Selection Process
16 ) Interview Process
17 ) Competency Based Interview
18 ) Psychometric testing/Aptitude Test
19 ) Overview on 'Assessment Centre'
20 ) Client/Stakeholder Relationship Management
21 ) Understanding Compensation
22 ) Salary Negotiations
23 ) Reference Checks
24 ) Preparing Offer Letter
25 ) Joining Formalities
26 ) Induction Process
27 ) Statutory Compliance
28 ) Background Screening
29 ) Contract Staffing
30 ) Ethics In Recruitment
Who can attend?
Businessman
Entrepreneurs
Professionals and executives
Methodology
PowerPoint Presentation, Interactive session with relevant videos and case studies and role plays
Boarding & Certification
Course materials and food will be provided by Textile Today.
Certificates will be awarded to participants at the end of training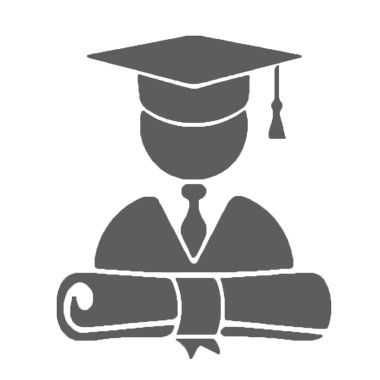 Course Fee :
For individual training modules: 5,900/- (Nine Thousand Nine Hundred Taka Only)
Mentors Profile