Date: To be decided
Time: To be decided
Last Date of Registration: First come first serve basis
Dedicated Course Trainer
Contact: +88 01734 211085
Venue: House of Textile Today, 25/A, Lake drive road, Sector #7, Uttara, Dhaka
Introduction:
Human capital is the value represented by the skills and experience of employees. When properly deployed, human capital should result in a high level of productivity, which in turn increases a company's market position, profits, and/or cash flows. The statement that human capital is regarded as the most important capital of a company is not new. This statement has been used for some 20 years by people who say they support it, such as CEOs, consultants, HRM advisers and other stakeholders in a company. However, when they are asked why "human capital" is not a part of the company's financial balance sheet as such, then the question is not understood and they say that the cost of staff is of course in the exploitation account of the company it belongs to. This is also the major bottleneck: Personnel is considered a cost item for the company.
Human Capital Statement and Compensation Management
This training will help to support the idea of seriously considering "human capital" an investment with all the implications that go with it. One of the consequences is that the item 'personnel' in financial terms is placed on the balance sheet because it belongs there. This training may be considered a contribution to new thinking in the field of HRM, not just as a new thought about human capital, but also to give it the value and position it deserves just like any other capital investment.
This training is designed for managers who supervise employees subject to the FLSA (Fair Labor Standards Act) and state minimum wage, overtime, and meal and rest break laws. In addition to learning the basic parameters of the wage and hour laws governing the payment of minimum wages and overtime, managers will learn though real-life scenarios and exercises to recognize and resolve any essential "flash points" that could lead to wage and hour lawsuits.
Contents of the Training:
Human Capital Statement
Understanding human capital statement like company financial statement
How to measure human capital as an asset
How these assets are financed with debts and liabilities
Valuation method for human capital and it's presentation
Transferring points into money and the balance sheet
Valuation the Unpaid Professionals (volunteers)
Compensation Management
Understand the key components of state and federal wage and hour laws including minimum wage, overtime, and meal and rest break requirements.
Explain what is meant by "time worked" and when overtime must be paid.
Identify the issues that often lead to wage and hour lawsuits.
Learn the proper methods of record keeping that prove that employees worked the hours for which they were paid.
Identify situations where employees may be exempt from federal and state overtime requirements.
Understand the potential penalties for violation of wage and hour laws.
Who can attend?
Businessman
New Entrepreneurs
Professionals and executives
HR Managers
Methodology
PowerPoint Presentation, Interactive session with relevant videos and case studies and role plays
Boarding & Certification
Course materials and food will be provided by Textile Today.
Certificates will be awarded to participants at the end of training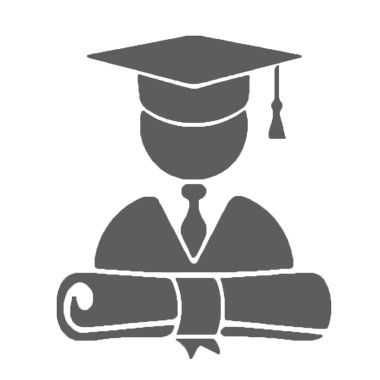 Course Fee :
For individual training modules: 5,900/- (Nine Thousand Nine Hundred Taka Only)
Mentors Profile