If the quality of the fiber & yarn are not properly identified & known to the people who are engaged with pricing with foreign buyer then proper …
Date : 26 th November & 3rd December
Time: 9:00 AM- 5:00 PM
Last Date of Registration: First come first serve basis
Dedicated Course Trainer
Contact: +88 01734 211085
Venue : Textile Today Office Premise : 25 A , Lake Drive Road , Sector 7 , Uttara , Dhaka
Background:
Textile Industry in Bangladesh is passing through many challenges at different stages. To survive &  to achieve regular growth at business, Factory owners & entrepreneurs  need efficient  personnel at every sections of fabric productions . Fiber & yarn are core of fabric. If the quality of the fiber & yarn are not properly identified & known to the people who are engaged with pricing with foreign buyer then proper pricing can not be done. On the other hand, the people who are on the top position of knitting & dyeing should have proper knowledge on fiber & yarn to maintain the fabric Quality. Everyone who is engaged with fabric production must need proper knowledge on fiber and yarn to produce quality fabric.
Now a days, new technologies are introducing at a frequent rate to the textile Industry for producing Yarn from fiber. If the new technologies are not properly well known to the people who are working with the production department then the best result cannot be achieved. So to meet Buyers demand & new taste we have to be familiar with the new technologies. One of the main targets of Textile Today will be to make the participants familiar with the new technologies & information as Textile Today is trying to establish themselves as the Knowledge Leader.
Course Contents:
Part: 1 & 2
An introduction to the textile fibers.
Cost effectiveness and consumption of different types of fabric produced from different fibres all around the globe.
Machineries used for producing different types of fibre.
Differences Challenges & final benefit of producing different types of fibre.
General characteristics. Nature, physical structure of textile fibers.
Textile Fibers Classification (natural, man-made).
Changes in the production and consumption of textile fibers.
Analytical presentation of each fibre type (cellulosic fibres, protein fibres, manmade fibres based on natural polymers, synthetic fibres). An emphasis is given on the morphology and physical characteristics of natural fibers and the spinning methods of the man-made fibres.
Textile fibre identification (methods and testing equipment's).
Physical properties and characteristics of Textile fibers.
Methods and devices for determining the physical, mechanical, chemical properties.
Uses and requirements of the appropriate fibre blending for the achievement of the desired final product for specific use.
Effect of fibre properties and characteristics on the final textile product.
Laboratory testing for the identification of Textile fibers. Determination of physical, mechanical and chemical properties (fibre length, fineness, diameter, morphology, linear density, moisture content, tensile strength).
Part: 3
Raw material of knitting (Yarn specially synthetic)
Research and Development of knitted fabrics
Category of developing knitted fabrics
Technical knowledge and Analytical ability
Scope of Synthetic fabric and its future in BD
Challenge of Fabric costing and fabric price with Vietnam, China, and Cambodia.
Utilization of Manpower & Talent
Concept of knitting Quality
Application of Q.C Circle, 5S & LEAN in knitting as well as textile.
Risk Analysis of competitive market (Price of raw material, machine & others).
Automation of knitting
Future scope of business (Warp Knit & Seam less) in Bangladesh
Growth of Recycle and sustainability
Part – 4:
Research & development of Woven Fabric.
New development of woven fabric
Trend of time.
Process involved in manufacturing different kinds of woven fabric .
Machinery used to developed & manufactured of new fabrics.
Technology in woven fabric.
Course Fee :
For individual training modules: 5900/- (Five Thousand Nine Hundred  Taka Only)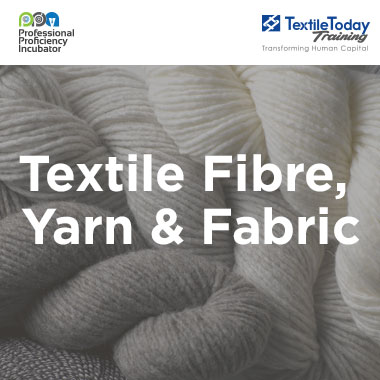 Course Fee :
BDT 5900 /- ( Five Thousand Nine Hundred Taka Only )
Mentors Profile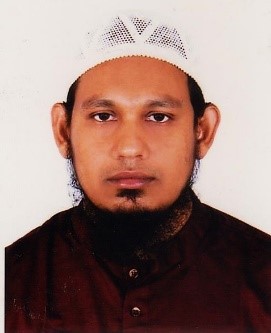 List of Successful Certificate Receivers
1st Batch
Displaying 1 – 14 of 14
Name Company
---
Md Fakhruddin
Envoy Textiles Limited
---
Syed Jobayer Ahamad
Butex
---
Md. Tanvir Hasan Mahmud
Butex
---
Md. Provat Hossain Raj
Butex
---
Mohammad Nasir Uddin
Garments & Textile Consultants
---
Mahfuzur Rahman
Ben Chemicals BD
---
Md. Sanuardi Mithun
Mukashi Associates BD Ltd.
---
Md. Rokon Uddin
APS Group
---
Md. Tauhidul Islam
Liberty Associates
2nd Batch
Displaying 1 – 7 of 7
Name Company
---
Md. Zahirul Hoque
Primasia
---
Shudhangsha Kumar Mondol
APS
---
Md. Rifatur Rahman Miazee
NITER
---
H.M Mahbub Rabbani
Thermex
---
3rd Batch
Displaying 1 – 10 of 10
Name Company
---
Habib Monzur Hasan (Bappu)
KRB International
---
Sudipta Shekhor Roy
NITER
---
4th Batch
Displaying 1 – 9 of 9
Name Company
---
Sharoze Kabir
Businessman
---
Tasmim Jahan Muna
Home Economics
---
Nisha Mutsuddi
Barisal Textile Engineering College
---
Aminul Islam
Professional
Some Previous Clicks