An increasingly important feature across the technical textile industry is to produce textiles faster and to have more effective new development …
Date :2 nd, 9th , 16 th & 23 th October
Time : 3 pm - 7 pm
Last Date of Registration: First come first serve basis
Dedicated Course Trainer
Contact: +88 01734 211085
Training will be conducted through Zoom Online
Background:
Bangladesh is the 2nd largest Garment Exporter in the world. The average monthly export is 220 BDT million. The export is increasing day by day. An increasingly important feature across the technical textile industry is to produce textiles faster and to have more effective new development (NPD). New product development in textiles: Innovation and production not only provides a fascinating overview of how products are launched, but also a source of practical guidance for developing textile products successfully. On the other hand, Vietnam and China are the main competitors of Bangladesh. Now the time has come to go for new design development. We have to work on the development of the product we are exporting .Buyer is asking for different development in different dimensions. We have to be familiar with the new design so that we can make the new development very smoothly.
If any garment supplier wants to get order from any buyer he needs to develop the product at first at the soonest possible time with maximum accuracy. The established Garment Exporter in Bangladesh have different department for development.  If the development is perfect as per buyers requirement then buyer will get more orders from the ultimate customer. So, we have to focus on the product development. This development process includes fibre, yarn, fabric, garments design as well as washing effects. So, to be a specialized person in Product Development one must have to have vast knowledge of new technologies introduced in the industry. Textile Today is working with all its effort to give support to the Trainee to be familiar with the updated technology so that they will be very efficient to adopt the new development.
Contents:
Session 1
Product Development and development process
Understanding fashion and fashion market
Theory of fashion change and fashion forecasting
Color trend and color forecasting
Functional overview of an apparel industry in Bangladesh
Fashion supply chain: Creation to pre-production
Understanding vendor pack
Basic textile raw materials (Fibre, Yarn, Fabric).
Session 2
Fabric structure design analysis
Anthropometric data analysis
Understanding garment pattern
Pattern making using CAD
Marker making using CAD
Fabric consumtion calculation.
Session 3
Different printing techniques
Washing effects on garment
Different embroidery technique
Stitches and it's deviations
Seams and it's classes
Trims and accessories used in a garment
Sample making and its stages
Quality faults and their remedies
Digital product development 3D Technology
Fashion information sources (Website).
Session 4
Tour of a sample section and understanding their way to work
Selecting style according to the fashion trend
Making pattern (Manual or Digital or Both)
Cutting
Selecting print art work and executing print
Sewing and finishing the style
Presenting the sample with proper information
Participants:
Owner, Director, GM, Managers, Executives, Students.
Methodology
PowerPoint Presentation, Exercise, Question and Answer session.
Boarding
Course materials and food will be provided by Textile Today.
Certificates will be awarded to participants at the end of training.
Course Fee:
Fee: BDT 3000/- (Three Thousand  Taka Only)
Note:
*3 or more participants from one organization will get special discount.
*Textile Today Subscribers get 10% discount on the fees.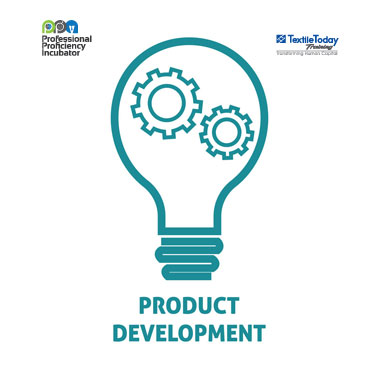 Course Fee:
Fee: BDT 3000 /- ( Three Thounad Taka Only ) ( Online )
Note:
*3 or more participants from one organization will get special discount.
*Textile Today Subscribers get 10% discount on the fees.
Mentors Profile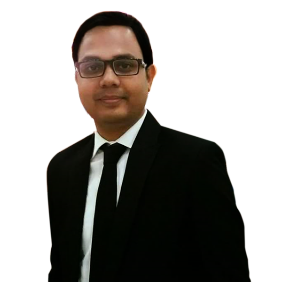 List of Successful Certificate Receivers
| Name | Company |
| --- | --- |
| Md. Tarek Hasan | Ashtown Trade S.A. |
| Md. Jakir Hossain | Masco group |
| Ibrahim Hossain Pappu | Daffodil International University |
| Abu Sayed Rafi | JUST |
| Mohammad Ishaque | BUTEX |
| MD. Asadullah AL Galib | PTEC |
| Md. Hashanur Banna Rafi | Pabna Textile Engineering College |
| S.M. ASHIK ABEDIN | CTEC |
| Faujia Mushtari | |
| Mushfiq Ahmed | CTEC |
| Abdul Kader Jilane | Textile Today |
| Md Abdullah Al Jaman | Textile Today |
| Md. Abu Hasan | BUFT |
| Rajath Roy | Daffodil International University |
| Istiak Ashraf | Tth |
| Mowdud Ahmed | MBSTU |
| Md.Fazle Rabby | BGMEA University of fashion & Technology |
| Tonmoy Kabiraj | NITER |
| Sudipta Shekhor Roy | NITER |
| Redwanul Hasan | Butex |
| Rifat Bin Azad | NITER |
| Iqbal hossain | Butex |
| Hasna Mehonaz Luna | NITER |
| Md. Provat Hossain Raj | Butex |
| Abdullah Al-Amin | Niter |
| Name | Company |
Some Previous Clicks
1st Batch