The apparel industry stands out as one of the most globalized industries in the world and it is a supply driven commodity chain …
Date: 10 th & 17 th September
Time: 9.00 AM- 5.00 PM
Last Date of Registration: First come first serve basis
Dedicated Course Trainer
Contact: +88 01734 211085
Venue: House of Textile Today, 25A, Lake drive road, Sector #7, Uttara, Dhaka
The apparel industry stands out as one of the most globalized industries in the world and it is a supply driven commodity chain led by a combination of retailers, contractors, subcontractors, merchandisers, buyers, and suppliers; each plays an important role in a network of supply chains that spans from fibers to yarn, to fabrics, to accessories, to garments, to trading, and to marketing. So Apparel Supply Chain is denoted as a system with the full range of activities that are required to bring a cloth from conception (i.e. product design and development), through the different phases of production (i.e. the physical transformation of raw materials to finished product outputs), delivery to final consumers (i.e. sales and distribution), and final disposal after use (i.e. consumption / recycling).
In maximum case apparel manufacturing organization is harassed to make the downy supply chain in order to deliver garments to the buyer on time as well as gain the profit margin by reducing unnecessary waste from chain. In this regard depth knowledge on Apparel Supply Chain will help an individual, a firm or a country to analyze and identify its core competencies. An individual, a firm or a country can also plan holistically on an industry by locating what to do and what not to do. Clear understanding of the complexities of Apparel Supply Chain would build confidence among the people working in different stages of the supply chain. And this would help the whole sector grow together by maintaining harmony reducing risk.
Contents:
Understanding the Supply Chain:
What is supply chain management?
Objectives and importance of SCM
Benefits of SCM
Decision phase of SCM
Apparel Supply Chain process
Case Study
Merchandising and supply chain:
Inquiry
Material sourcing
Costing
Development
Sampling
Order confirmation
Final Booking
Material in-house
Critical Path Analysis
Logistics and supply Chain:
Bank Related Issues (PI, Master LC, BB LC, Incoterms, Payments, Contracts)
Commercial issues (LC Opening, Documentation)
Transportation
Clearing & Forwarding
Shipping issues
Case Study
Review of previous classes.
Supply Chain Practice of a Brand
Supply Chain Practice of a Spinning
Supply Chain Practice of a Knit Composite
Supply Chain Practice of a Woven Factory
Supply Chain Practice of a Sweater Factory
Supply Chain Practice of a Lingerie Factory.
Participants
Owner, Director, GM, Managers, Executives, Students.
Methodology
PowerPoint Presentation, Exercise, Question and Answer session.
Boarding
Course materials and food will be provided by Textile Today.
Certificates will be awarded to participants at the end of training.
Course Fees:
BDT 3000 BDT ( Zoom Online )
Note:
*3 or more participants from one organization will get special discount.
*Textile Today Subscribers get 10% discount on the fees.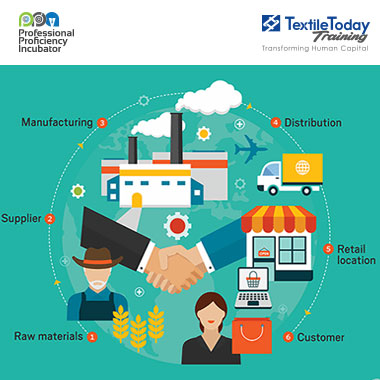 Course Fee :
For individual training modules:  3000 /- ( Three Thousand Taka ) ( online )
Mentors Profile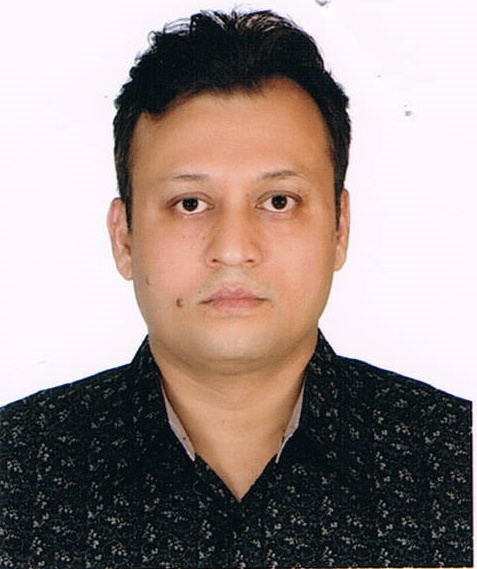 Biswajit Saha
Production Director Emon Fashions Ltd. More than 18 years of experience in garments industries, in-depth […]
Learn more
List of Successful Certificate Receivers
1st Batch
| Name | Company |
| --- | --- |
| Abdullah Al-Amin | NITER |
| Rifat Bin Azad | NITER |
| Md. Fahim Bhuiyan | NITER |
| Hasna Mehonaz Luna | NITER |
| MD. PROVAT HOSSAIN RAJ | BUTEX |
| Md.Zan-e-Alam Shuvo | WOOL & WEAVE FASHION LTD |
| Trishna Mondal Etu | NITER |
| Md. Mehedi Hasan Rubel | NITER |
| Md. Tauhidul Islam | Liberty Business Associates |
| Obaidul Haq | Inter freight Logistics |
| Name | Company |
3rd Batch
| Name | Company |
| --- | --- |
| Showkat Jaman | |
| Nur Alam | |
| Ishtiaque | Kuet |
| Rasik | |
| Shahid Hossain | |
| Ahmed Istiaq Murad | |
| Maruf Hasan | Ben Chemicals BD |
| Name | Company |
4th Batch
| Name | Company |
| --- | --- |
| mendows hassan | Mendows Johas |
| Kallan Chakrabarty | NITER |
| Tasmin Ahmed Tammy | BUFT |
| Akib Bin Saleh | |
| Md. Farhan Shariar | NITER |
| Salman Hossain Bhuiyan | NITER |
| Md. Mehedi Hassan | NITER |
| MD. Tanvirul Hasnat Fahim | NITER |
| Golam Mohiuddin Jewel | Knit Asia Limite. |
| MD LUTFAR RAHMAN | BGMEA University of Fashion & Technology |
| Name | Company |
5th Batch
| Name | Company |
| --- | --- |
| Md. Sanuardi Mithun | Mukashi Associates BD Ltd. |
| Rashedul Islam Apu | BUFT |
| Salman khan | BUFT |
| Md. Ashraful Alam | BUFT |
| Ms Tanzina Arzu Preety | BUFT |
| Perlita Arina | ICCL |
| Name | Company |
Some Previous Clicks
2nd Batch
3rd Batch