Date: To be decided
Time: To be decided
Last Date of Registration: First come first serve basis
Dedicated Course Trainer
Contact: +88 01734 211085
Venue: House of Textile Today, 25/A, Lake drive road, Sector #7, Uttara, Dhaka
Introduction:
Stress is a fact of life, wherever you are and whatever you are doing. You cannot avoid stress, but you can learn to manage it so it doesn't manage you. Changes in our lives—such as going to college, getting married, changing jobs, or illness—are frequent sources of stress. Keep in mind that changes that cause stress can also benefit you. Moving away from home to attend college, for example, creates personal-development opportunities—new challenges, friends, and living arrangements. That is why it's important to know yourself and carefully consider the causes of stress.
Emotional Intelligence is our mind's ability to perceive, manage, and express emotions effectively in real life. Emotional intelligence varies from one person to another. While some people are gifted by birth in the way they understand and deal with people, others may need help to build their emotional skills. Getting fluent in the language of emotions help us sustain our relationships both personally and professionally. Emotional intelligence can empower the mind and make us happy and content
Stress Management & Emotional Intelligence:
Time Management makes an individual punctual and disciplined. One becomes more organized as a result of effective Time Management. Effective Time Management boosts an individual's morale and makes him confident. Effective Time Management helps an employee to reach the pinnacle of success quickly and stay firm at the top for a longer duration. Better Time Management helps in better planning and eventually better forecasting. Time Management enables an individual to prioritize tasks and activities at workplace.
Contents of the Training:
After completing this  Stress Management Training, participants will have the skills and knowledge to:
Manage personal stress and work related stress
Become aware of your stressors and your emotional and physical reactions
Recognize what you can change
Respond to stressful situations by using effective techniques
Moderate your physical reactions to stress
Utilize your own inner resources to find greater health and well being
Overcome stress and respond to it in a positive manner
Maintain an optimum level of stress
Emotional Intelligence Training  Includes Below :
What is Emotional Intelligence?– A set up to the session, which explains what EI is and its role in improving performance in the workplace.
Self-Awareness– Understanding how self-aware participants currently are, reviewing the value of self-awareness and providing an opportunity to develop this.
Self-Management– Appreciating that we manage ourselves based on our values, attitudes and beliefs. Looking at methods of improving self-management and overcoming negative 'self-talk'.
Self-Motivation– A look at how personal goals drive our self-motivation, how our beliefs, values and attitudes can affect our motivation and some valuable techniques for personal improvement.
Empathy– Helping participants appreciate the need for empathy and providing the methods for doing it.
Handling Relationships– Bringing the previous skills together to become 'socially intelligent'. Looking at real life situations and how emotional intelligence plays a part. Finally; reviewing ways of further improving relationships using emotional intelligence.
Who can attend?
Businessman
 Entrepreneurs
Professionals and executives
Methodology
PowerPoint Presentation, Interactive session with relevant videos and case studies and role plays
Boarding & Certification
Course materials and food will be provided by Textile Today.
Certificates will be awarded to participants at the end of training.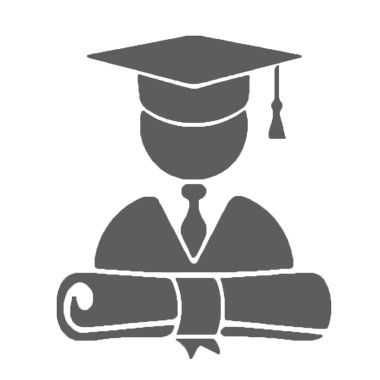 Course Fee :
For individual training modules: 5,900/- (Nine Thousand Nine Hundred Taka Only)
Mentors Profile