Date: 27th December 2019 & 3rd January 2020
Time: 9.00 AM - 5.00 PM
Last Date of Registration: First come first serve basis
Dedicated Course Trainer
Contact: +88 01734 211085
Venue: House of Textile Today, 25/A, Lake drive road, Sector #7, Uttara, Dhaka
Introduction:
When we make high-quality decisions, we improve the probability of outcomes we want. By combining the art of qualitative framing and structuring with the science of quantitative modeling and analysis, we then have pragmatic ways to: collaborate with stakeholders, identify relevant issues, craft an inspirational vision, develop creative and viable alternatives, assess unbiased probabilistic information, clarify tangible and intangible preferences, build appropriate risk/reward models, evaluate decisions across a broad range of uncertain scenarios, analyze key sensitivities, appraise further information, and ensure commitment to implementation plans.
This problem solving training course is designed for delegates who are involved in activities and effective non conformity management for both internal and external concerns. This problem solving training course will help delegates develop relevant skills and knowledge for using problem solving tools and techniques within their organization to effectively determine root causes and implement corrective and preventative actions.
Decision Making & Problem Solving Techniques :
In the current challenging environment good decision making and problem skills are essential skills for effective leadership. A highly experienced management training specialist teaches this dynamic course which will give participants insights into their own individual skills in these areas highlighting the best mindset for each individual to build on their existing skills and identify tools and techniques to overcome any barriers.
Learn to make timely and well-considered decisions and lead your team to spectacular and well-deserved success. Participants will identify their individual strengths and weaknesses and develop a highly practical personal action plan that will see them increase their capability in making timelier and more effective decisions that will enable both themselves and others to benefit from the outcomes.
The Decision Making and Problem Solving course objective is to develop your problem solving and decision-making skills to optimum effect.
Contents of the Training:
Introductions: What is a "problem" and what does it mean to "solve" one? Participants learn new perspectives on problem identification and solutions. They explore the nature of their role in identifying and solving the problem, so as to bring the most value to their customers and organizations.
Verification: Tools and tactics for problem definition – Whether defining a "problem" or an "opportunity", problem solvers must take a consultative approach to understand the desired.
Identification: Approaches for alternative solution generation – Introduces participants to tools and techniques for generating a wider range of solutions. These tools enable problem solvers to improve both the quality and quantity of alternatives available.
Selection: Evaluating alternatives – The intersection between problem solving and evidence-based decision-making is the analysis of different options. Several approaches will be explored, including advantages, disadvantages, and pitfalls.
Execution: Implementation considerations – How to implement decisions for maximum effectiveness, adoption, and organizational learning.
Summary
Participants will practice the problem-solving process by working on actual problems in the course.  The focus in the course is on group problem solving and decision-making, but participants will be able to apply the same processes and tools to individual problems and decisions.
Who can attend?
Businessman
 Entrepreneurs
Professionals and executives
Methodology
PowerPoint Presentation, Interactive session with relevant videos and case studies and role plays
Boarding & Certification
Course materials and food will be provided by Textile Today.
Certificates will be awarded to participants at the end of training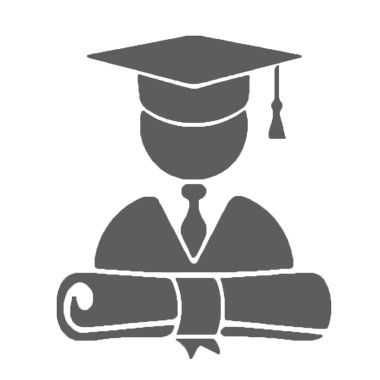 Course Fee :
For individual training modules: 5,900/- (Nine Thousand Nine Hundred Taka Only)
Mentors Profile
Md. Eousup Novee
Mr. Novee has diversified experiences in HR, Strategy, Operation, Lean 6 Sigma, Training, OD, ERP, […]
Learn more