Date: To be decided
Time: To be decided
Last Date of Registration: First come first serve basis
Dedicated Course Trainer
Contact: +88 01734 211085
Venue: House of Textile Today, 25/A, Lake drive road, Sector #7, Uttara, Dhaka
Introduction:
Supervisors with time and priority management skills can boost productivity and efficiency. Being able to balance a heavy workload and time constraints while managing and delegating other employees and projects is an essential skill. It is ideal for supervisors to understand what is urgent and what is important
Knowing how to manage people effectively does not automatically come with the job title.
Many managers are promoted but not given the skills to lead and are forced to learn on the job, which can result in wasted opportunities and dissatisfaction amongst staff. This interactive course teaches managers and supervisors how to motivate and develop their team members, and covers the tricks to performance-boosting, goal setting and handling difficult situations.
Managerial/ Supervisory Skill Development:
This introduction to management and supervisory skills course is designed to help delegates understand the initial skills and responsibilities that go with first line management responsibility. The course looks at a combination of skills and behaviours associated with management. Within any internal hierarchy certain behaviours and skill sets are required. In the case of supervisors and managers, this frequently means a change of mind set. Supervisor training courses help people gain the skills required to succeed in the workplace.
The objective of this training course is to gain a better understanding of the purpose of the role and attitude towards the team.
Contents of the Training:
Effective Leadership Attitude
Understand the effect of the manager's attitude on productivity.
Identify how attitudes get translated into daily actions on the job.
Describe how the skills learned in this training course can impact the beliefs,
attitudes and actions of managers.
Communication: It All Starts with You
Use a communication technique that leads you to understanding before attempting
to be understood.
Naturally use a communication model during spontaneous communication.
Practice the four communication skills.
Achieving Effective Results with Your Workforce
Determine the demographics of your employees.
Recognize the obstacles you have to applying L.E.A.R.N.
Recognize the critical importance of relationships.
Determine how to develop relationships to achieve results.
Recognize the interdependence of manager actions and employee success.
Adjusting Your Communication Style to Achieve Results
Identify your style of communicating.
Identify the communication styles of your employees.
Increase your communication effectiveness by adapting your communication
style to your employee's style.
Practice skills to adapt and mirror communication styles.
Providing Performance Feedback
Objectively recognize the need for a feedback session.
Collect meaningful and accurate information to conduct a feedback session.
Provide specific information during a feedback session.
Provide frequent and well-timed feedback sessions.
Effective On-the-Job Training
Explain the importance of On-the-Job Training and all other training.
Train your employees on the job.
Plan training evaluations and follow-up activities.
Motivating Through Empowerment
Value empowerment as an effective management practice to gain trust.
Increase commitment from employees by coaching them to think for themselves.
Identify how to overcome fears around empowerment.
Develop skills of empowerment through effective delegation.
Who can attend?
Businessman
 Entrepreneurs
Professionals and executives
Methodology
PowerPoint Presentation, Interactive session with relevant videos and case studies and role plays
Boarding & Certification
Course materials and food will be provided by Textile Today.
Certificates will be awarded to participants at the end of training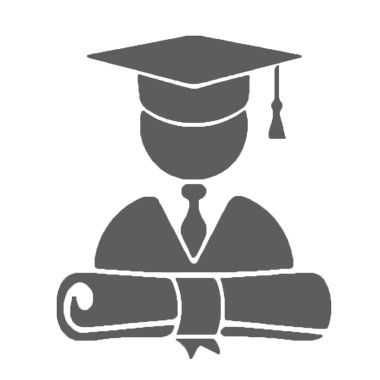 Course Fee :
For individual training modules: 5,900/- (Nine Thousand Nine Hundred Taka Only)
Mentors Profile