Date: 06th & 13th Jan 2023
Time: 9.00 AM - 5.00 PM
Last Date of Registration: First come first serve basis
Dedicated Course Trainer
Contact: +88 01761-026502
Venue: Day- 1: House of Textile Today 25A,Lake Drive Road,Sector#7,Uttara,Dhaka.
Contents:
All Over print-

Rotary Screen Print.
Flat Bed Screen Print.
Table Print.
Difference between Rotary Screen Print and Flat Bed Screen Print.
2. Problems & Possibilities of Developement of AOP Design for fabric & reasons behind this.

If there are no repeat.
If there is no design repeat measurement.
If there is no clear design file or image.
If there is no print paste type.
If there is no fabrication.
If there is no number of print color.
If there is no reference of Base/ Ground/ Dyeing color.
If there is no Fabric GSM and Fabric Diameter.
If there is no mention the category of sample (Hand sample. Machine sample, Production.)
If there are no Panton. Color swatches.
3. Design
Basic idea on Design.
Discussions about Chest Print (Garments Print) and All Over print.
Basic difference between Chest Print Design and All Over Design.
All Over, Chest Print and Fashion Design
Repeat design and calculation of repeat measurement, Design Position measurement
Out line, motif, color separation, setting mark, over maintain, half tone, big net spray on Design.
Software and equipment for Design.
Uses of necessary tools and options on Software.
Continuous steps on Design. (Practical)
Problems and solution for design making.
4. Classification of Printing

Chest print.
All over print.
5. Classification of Screen Print
Rubber Print.
Pigment Print.
Block Print.
Discharge Print.
Glitter Print.
Puff Print.
Metallic Print.
Upson Print.
Plastic Print.
Sticker Print.
Foil Print.
Stars Print.
Glass Print.
Sugar Print.
Tai Dai Print.
Flock Print.
Photo Print.
Hit Print.
Emboss Print.
Spray Print.
6. Classification of All Over Print

Four kinds of all over print and they are:-
Pigment Print.
Reactive Print
Discharge Print.
Raised Print.
7. Software used for Pattern Drawings

Optitex
Lectra
Pattern drawing:- (Practical and practice)
Course Fee :
For individual training modules: 5,900/- (Five Thousand Nine Hundred Taka Only)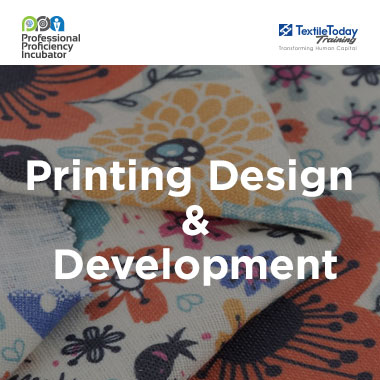 Course Fee :
For individual training modules: 5,900/- (Five Thousand Nine Hundred Taka Only) ( Physical /Classroom )
Mentors Profile
List of Successful Certificate Receivers
1st Batch
| Name | Company |
| --- | --- |
| Tariqul Islam | Ismail Anjuman Ara Fabrics Ltd. |
| ALA UDDIN | Color Chem-BD |
| Amit Elias Sku | World Vision Bangladesh |
| Emrul Kayesh | A.T.E Technology |
| Hafizul Shikder | |
| Mustafizur Rahman | |
| Rasel chowdhury | Target Australia |
| Md. Jahurul Islam | Silkflex Bangladesh Limited |
| Syed mostafizur rahman | LZ GROUP |
| Name | Company |
Some Previous Clicks
1st Batch