Date: To be decided
Time: To be decided
Last Date of Registration: First come first serve basis
Dedicated Course Trainer
Contact: +88 01734 211085
Venue: House of Textile Today, 25/A, Lake drive road, Sector #7, Uttara, Dhaka
Introduction:
Negotiation is a skill that we use almost every day. However, negotiation is also one of those skills that everyone learns on the job. From early age, kids learn how to negotiate with their parents over what they want and enhance this skill as they learn from their success. However, as we grow we seem to lose that skill and become less successful in getting exactly what we want. Somehow our perspective changes and we develop bad habits. Unfortunately, most people are not trained systematically on negotiations even though this skill can be quite beneficial to them in both their personal and professional lives.
Negotiation is an integral part of creating value for an organization. Your success depends on your skills as a negotiator—regardless of whether you are seeking project resources, deciding on a new hire's salary, or inking a high-stakes deal for your company.
All too often, we view negotiation as an innate skill, something that we are either born with or without. But the truth is that we can learn and improve the art of negotiation, and almost anyone can benefit from formal training on the topic.
Negotiation Skill:
This course covers a wide range of topics such as negotiation strategy, game theory, psychological tactics, human emotional states, bargaining and so on which prepares delegates for a variety of situations that require negotiation. Case studies and scenarios such as business to business negotiations, sales scenarios and product presentations are provided along with slides, animations and illustrations that better help to show how bargaining tactics are played out. Real world negotiation examples are examined in detail and delegates are then asked to participate in similar setups to use the negotiation principles discussed in the course.
Contents of the Training:
Introduction to Negotiation
Why do you need to negotiate?
What types of negotiations exist?
What are the characteristics of a confident negotiator?
How to handle conflicts in negotiations
What steps do you need to go through when negotiating?
What is the difference between negotiation and persuasion?
Negotiation Strategy
What outcome should you aim for?
How to perform Outcome Analysis
What is the best negotiation strategy?
Should you bargain over positions explicitly?
What is principled negotiation?
What strategies can you use to take the upper hand in negotiations?
What can you do to move the negotiation forward when you think it is getting stuck?
How to Negotiate
What is the 8-Step negotiation preparation guide?
How to discuss negotiation variables
How to set your selling or buying limits systematically
How to manage your Settlement Range
How to manage concessions when you give them or receive them
How to break deadlocks
How to settle a negotiation to get what you asked for
How to close a negotiation
Emotions in Negotiations
How to handle negotiations emotionally
How to bargain effectively
How to take advantage of human emotional reaction and use that to your benefit
How to take advantage of body language
How to express your disagreement while maintaining the relationship
     Handling Psychological Tactics in Negotiations
What are psychological tactics used in negotiations and how to respond to them
How to handle an angry negotiator
How to respond to shock tactics
How to big up your side of the negotiation and bring down theirs
How to handle their lack of authority to proceed
How to respond when you are given only one choice
Who can attend?
Businessman
New Entrepreneurs
Professionals and executives
Methodology
PowerPoint Presentation, Interactive session with relevant videos and case studies and role plays
Boarding & Certification
Course materials and food will be provided by Textile Today.
Certificates will be awarded to participants at the end of training.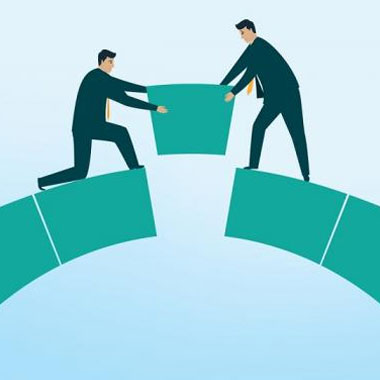 Course Fee :
For individual training modules: 5,900/- (Nine Thousand Nine Hundred Taka Only)
Mentors Profile