Date: To be decided
Time: To be decided
Last Date of Registration: First come first serve basis
Dedicated Course Trainer
Contact: +88 01734 211085
Venue: House of Textile Today, 25/A, Lake drive road, Sector #7, Uttara, Dhaka
Introduction:
To be effective people need to work together toward a common goal in a coordinated and cooperative way. Therefore you could say that team building is a systematic process designed to improve working relationships and team functioning such as problem solving, decision making and conflict resolution that enables the group to overcome any goal blocking barrier.
For many this result orientated mission is the real purpose for team building. A team building goal therefore could be simply to identify and develop effective communication.
Another way of looking at it is that team building is like coaching but for a collective group.
Team Building:
Team Building formalizes the power of collaboration among what otherwise might be excluded or often alienated individuals. For many team building is a way to blend talent, skills and the creativity of a group. With collaboration at its heart, team building improves cooperation, time and resource management for their benefit of an organization or team.
The consequence is that effective team building produces better, faster results and provides a satisfying and motivating experience for team members.
Contents of the Training:
The main content of the training course materials…
Team Health Check – This is delivered initially as pre-course work and forms the basis of the training. It helps participants focus on key areas of development within their teams
Purpose and Direction of the Team – Helping the team develop a clear understanding of what it is they are trying to achieve whilst focusing on further team improvements
Team Leadership – Sensitively looks at the issue of leadership within the team and what can be done to improve this area. Also highlights the importance of supporting the leaders of the team through honesty and strong communication
Understanding Team Differences – Helping the team to value team differences and learn how to make the most of the skills, abilities and styles. It specifically highlights what individuals are willing to work towards for the betterment of the team
Team Processes – Identifying the important team processes, where there can be improvements and what can be done to ensure the processes are working for the team rather than the other way round.
Team Communication – A challenging activity that helps the team focus on the importance of everyone having input, being heard and being open and honest. There is also a review of key communication skills and what makes for positive communication.
Relationships – A summarising session that works to apply the outputs from the day into actionable statements that the participants commit to.
Summary
Participants will practice the problem-solving process by working on actual problems in the course.  The focus in the course is on group problem solving and decision-making, but participants will be able to apply the same processes and tools to individual problems and decisions.
Who can attend?
Businessman
 Entrepreneurs
Professionals and executives
Methodology
PowerPoint Presentation, Interactive session with relevant videos and case studies and role plays
Boarding & Certification
Course materials and food will be provided by Textile Today.
Certificates will be awarded to participants at the end of training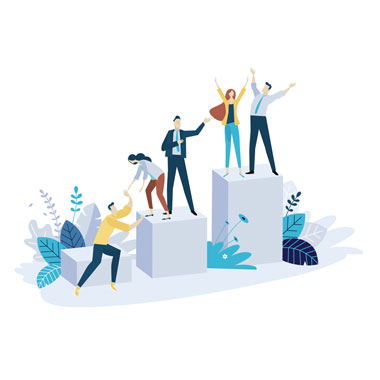 Course Fee :
For individual training modules: 5,900/- (Nine Thousand Nine Hundred Taka Only)
Mentors Profile