Date: 16 & 17 September
Time: 4 pm - 6 pm
Last Date of Registration: First come first serve basis
Dedicated Course Trainer
Contact: +88 01734 211085
Venue: Zoom Online
Introduction:
Now a days Textile business has become so much competitive that without proper analysis of the present scenario of the production no organization can take proper decision to go forward .For this reason professionals involved in analyzing the production or business should have proper and effective knowledge so that they can decide that from which segment of the production they have to collect data and in which way they have to analyze this to represent the current condition of that specific department .Professionals working in the Textile Production is very sound in technical knowledge but they don't have proper knowledge to represent the Data.
Data Processing and Representation Using Excel & other Software:
Data processing course provide students with knowledge and skills related to the processing, administration and management of computer system databases. They cover both basic computer and technical abilities as well as management skills related to the field.
By taking part in this training participants can gain an introduction to computer and network systems analysis by learning about analytical and numerical modeling and measurement methods of database organization. Flow process charting, data structures, feasibility determination are discussed in these courses, as well as how to analyze system components for problems.
Learners ranging from beginners (elementary level) with no experience of using a database to those with some knowledge of database (intermediate level), but wish to create databases, can take these qualifications . Participants will Excel & other software to process data within any organization & how to represent it.
Contents of the Training:
Principles of reporting
Importance of Representation.
Different software's used to prepare reports( XL, Power point )
Procedures of Data collecting , analyzing & processing
Objectives of Data Processing and Representation
Data Visualization
Data representation procedure
Data-driven Decision Making
Problem Solving with Excel
Data Visualization with Advanced Excel
Effective Business Presentations with PowerPoint
Who can attend?
Businessman
New Entrepreneurs
Professionals and executives
Methodology
PowerPoint Presentation, Interactive session with relevant videos and case studies and role plays
Boarding & Certification
Course materials and food will be provided by Textile Today.
Certificates will be awarded to participants at the end of training.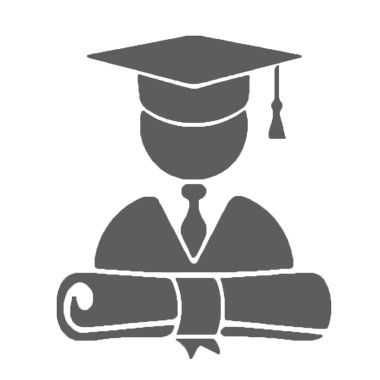 Course Fee :
For individual training modules: 3000/- (Three Thousand  Taka Only) ( Zoom Online )
Mentors Profile
Abu Hasnat
Abu Hasnat Manager (Innovation Projects) Textile Today Ex Sr. Executive, Manufacturing Excellence, Epic Group B.Sc. […]
Learn more