Production planning and control (PPC) is of great importance for the competitive position of manufacturing firms. For over thirty years a …
Date: 5th & 12th July 2019.
Time: 9:00 AM - 5:00 PM
Last Date of Registration: First come first serve basis
Dedicated Course Trainer
Contact: +88 01734 211085
Venue: House of Textile Today, 25/A, Lake drive road, Sector #7, Uttara, Dhaka
Introduction:
At this moment the business world is moving fast. So the professionals involved in different Business sector should prepare themselves to keep the same harmony with the very frequently changing business pace to achieve the organizational and personal growth .In most cases technically sound professionals cannot reach to the highest position of any business organization due to lack of presentation, public speaking skills. The ability to give an effective presentation in the workplace is a crucial skill that every employee should possess. Effective delivery and presence can help get a message across and influence an audience in memorable ways, as well as equipping presenters with a confidence that persists in every aspect of their work. Meetings are an essential part of every business; run well they can be highly productive and motivating for staff; run badly they can waste valuable time and achieve limited results. Learn how to plan, structure and conduct effective meetings which deliver the required objectives.
Presentation, Public Speaking & Conducting Business Meeting
The aim of this training is to make the participants capable enough to give any business presentation publically. Course will help the participants to find out the obstacles inside him for effective presentation, public speaking & conducting business meeting in a successful way. This training includes tools and techniques of effective presentation skills, and the knowledge and tactics that empower the participants to communicate confidently and competently to all types of audiences.
This course provides a road-map for delivering effective presentations and motivating an audience through forming his/her message, designing visuals and demos, preparing for the unexpected, and effective delivery strategies. By the end of this course, participants will learn many techniques on how to become a more effective presenter.
Contents:
Engagement Strategies of the participants

Keeping your participants alert, engaged, open and relaxed
Using rapport-building techniques with success
Using activities and games to reinforce the learning
Implementing a variety of learning exercises
Seating formats & work areas
Variety of technology and art in presentation of technology 

Avoiding "death by power point". Use simple methods to create compelling visuals—what to include and what to leave out
PowerPoint font style, size & color plus background color
Right use & combination of colors
Use of pictures vs. animated images
Do's and don'ts of PowerPoint
Using brain-compatible flip-chart techniques
Engaging the image-brain for rapid memorization
Have Optimum Comprehension and Recall

Avoid data overload: Data dumping is counter-productive
Techniques to reinforce memorization and new content
Key Presentation Strategies 

How to present to various professions e.g., sales, accountants, engineers, directors, frontline staff etc.
How to "chunk" information for easy assimilation
How to revisit content in multiple ways and why it's so important
What to do when there's not enough time to deliver all the material
"Signal phrases" and how to use them (optional)
Managing "disturbing" participants with ease

Techniques for effectively dealing with the most common types

Talker or Know It All
Arguer or Questioner
Quiet or Withdrawn
Complainer
Distracter

Prevention steps to avoid the encounter in the first place
Voice & Body Language

Assessing your voice
Strengthening your voice
Using your voice for maximum impact:

The power of the pause
How to achieve an even "pace"
How to use tone and inflection to convey your message
Why varying your volume can make a difference
How to avoid "verbal sabotage"

Creating "stage presence:"

Ensuring that your body language is compatible with your message
Avoiding annoying gestures that detract from your message
Learning to move with purpose
Injecting energy and grace into your movements
Including your audience
Appearance Matter

How you look
How you sound
What you say & how you say matters
Other practical tips
Gestures, positioning, facial expressions matter
Opening a Session

How to build "instant" rapport with participants, melt resistance, and get buy-in from the beginning
How to build credibility?
Overcoming learning barriers
Creative ways to open a training session
Setting ground rules and why they are important in participate training
Closing Session

Common mistakes to avoid
Allowing reflection on the content to create a sense of "ownership"
Wrap-up techniques to cement the commitment to continued learning and application
Physical & Mental Energizers

Recharge a group when the energy is waning
Increase alertness and attention
Transition to a new topic
Participant presentations

Opportunity to prepare and deliver one or more presentations and to receive personal feedback from the trainer and peers
Conducting Effective Business Meetings
The Meeting's Objective
Communicate the Purpose of the Meeting
Be Selective about Attendees
Must Create a Meeting Agenda
Stick to Your Plan
Keep attendants Engaged
Summarize the Meeting
Must have execution format
Followup and evaluation outline
Who can attend?
Businessman
New Entrepreneurs
Professionals and executives
Methodology
PowerPoint Presentation, Interactive session with relevant videos and case studies and role plays
Boarding & Certification
Course materials and food will be provided by Textile Today.
Certificates will be awarded to participants at the end of training.
Course Fee :
For individual training modules: 5,900/- (Five Thousand Nine Hundred Taka Only)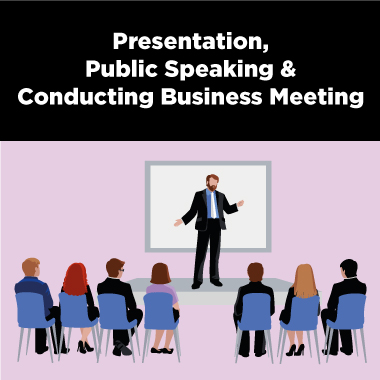 Course Fee :
For individual training modules: 5,900/- (Five Thousand Nine Hundred Taka Only)
Mentors Profile

Mohammad Eousup Novee
Independent Consultant (HR) Graduation and Post-Graduation in Public Administration from University of Dhaka (DU), LL.B […]
Learn more