Date: To be decided
Time: To be decided
Last Date of Registration: First come first serve basis
Dedicated Course Trainer
Contact: +88 01734 211085
Venue: House of Textile Today, 25/A, Lake drive road, Sector #7, Uttara, Dhaka
Introduction:
Commercial management is the identification and development of business opportunities and the profitable management of projects and contracts, from inception to completion.
Commercial management within an organization is applied only at policy levels. Commercial policies relate to the rules or practices that define how business will be conducted and the standard terms under which external relationships will be conducted. Many of these policies are reflected in the terms of any contract in which the organization engages. At a transactional level, commercial management is applied through the oversight of trading relationships to ensure their compliance with business goals or policies and to understand or manage the financial and risk implications of any variations.
Commercial, Banking & Purchase Management:
Textile Today Training Commercial Management Course has been developed to cover every aspect of this multi-faceted role. It provides best practice techniques and skills to allow you to understand how to choose and win the business, the subtleties of each contract, build lasting relationships, manage and mitigate risk and ultimately contribute positively to the bottom line every time.
Course benefits include:
INCREASE your confidence when using shared financial information in decision-making
ENABLE you to gain competitive advantage by developing mutually profitable relationships
EMPOWER you to negotiate win:win deals everytime
ADVANCE your strategic and commercial analysis skills to make profitable decisions
Contents of the Training:
Commercial Awareness
a ) Commercial Awareness
b ) The Contract
Key Issues in Commercial Contracting and Relationships
Contract Performance – 1
Contract Performance – 2
Commercial Relationships
Negotiation
Strategic Commercial Analysis
Achieving Business Stability And Growth
Techniques of Strategic Analysis
Approaches to Market Analysis
Understanding the Volume – Cost – Profit Relationship
Commercial Option Appraisal
Tips and Tricks of Option Appraisal
New Business Development Options
Key Stages in Business Development
Performance Measurement
Essentials of the Profit-and-Loss Account
Essentials of the Balance Sheet
Performance Measurement and Ratios
Financial Analysis for Decision-Making
Budgets and Budgeting Control
Cash Management
Profit Management
Techniques and Commercial Factors
Effective Commercial Management Skills
Principles of Commercial Risk Management
Post-delivery risk
Commercial Management of Projects
Risk Management Through Sensitivity Analysis
Schedules and Milestones
The Project in Process
Who can attend?
Businessman
Entrepreneurs
Professionals and executives
Methodology
PowerPoint Presentation, Interactive session with relevant videos and case studies and role plays
Boarding & Certification
Course materials and food will be provided by Textile Today.
Certificates will be awarded to participants at the end of training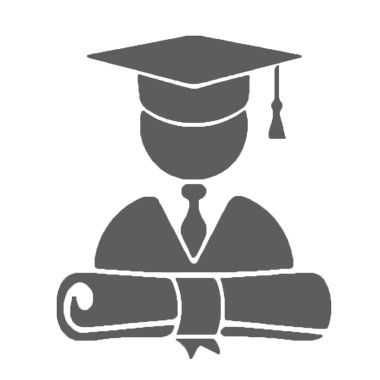 Course Fee :
For individual training modules: 5,900/- (Nine Thousand Nine Hundred Taka Only)
Mentors Profile