Date: To be decided
Time: To be decided
Last Date of Registration: First come first serve basis
Dedicated Course Trainer
Contact: +88 01734 211085
Venue: House of Textile Today, 25/A, Lake drive road, Sector #7, Uttara, Dhaka
Introduction:
Office management refers to the process of planning, organizing, guiding, communicating, directing, coordinating and controlling the activities of a group of people who are working to achieve business objectives efficiently and economically.
Office management is an integral part of general management. It refers to the process of planning, organizing, guiding, communicating, directing, coordinatingand controlling the activities of a group of people who are working to achieve business objectives efficiently and economically.
An office performs a number of managerial functions such as planning, organising,directing, coordinating, communicating. Therefore, managerial functions help in smooth functioning of the organisation.
Inventory management is an important aspect of any successful business. It is the process of overseeing and controlling the flow of inventory units a business uses in the production or manufacture of goods for sale or distribution. Inventories are usually made up of a combination of goods, raw materials and finished products, and effective management of these items is essential to ensure optimal stock levels and to maximize the earning potential of the company. It also allows a business to prevent or mitigate any inventory-associated losses. Inventory management software is used by businesses for various reasons: it can track the costs of inventory throughout the manufacture and sales process, tell businesses when to replenish stock, and allow them to track profits. It can also be used to forecast inventory levels and prices, as well as expected product demand.
Effective inventory management is important as not only is inventory one of the most valuable assets to a business; there is a direct link between inventory levels and company profits. Inventory represents an investment that is tied up until either the item is sold, or it is used in the production of another item that is sold. Businesses are reliant on having items in stock; otherwise customers will simply go to a competitor who can provide what they want.
Office & Inventory Management:
At this Office Management Training conclusion, participants should be able to:
 Understand the range of responsibilities and skills required by the office manager
Apply various approaches when dealing with the management of tasks, teams and individuals
Apply techniques to plan and manage workload effectively and achieve objectives
Create and apply a checklist of systems and procedures to aid the smooth running of the office
Apply assertive communication and problem-solving skills
Inventory has a major impact on a company's bottom line. That's why this training, which explores the core functions of inventory management, is a must for supply management practitioners. The comprehensive training will analyze and examine ways to implement various order processing and distribution tools for a more accurate measurement of inventory performance. It also will look at how to improve forecasting methods, and will examine inventory systems, software and other inventory management technology.
Contents of the Training:
OFFICE MANAGEMENT
Day 1: The multiple roles and skills of an Office Manager
Understand the different roles you will fulfil as an effective Office Manager. This will be the reference point from which you will learn how to set realistic, achievable goals and excel in your position.
The "administrator/process manager" role: ensuring that paperwork, procedures and systems run smoothly
The "people/HR manager" role: maintaining thorough employee records (including documentation relating to leave, sick leave and absenteeism) and managing tricky situations in line with current legislation
The "project manager" role: managing small scale projects within the office, or providing support for larger scale projects undertaken by your company
Organisational skills
Communication and other interpersonal skills
Day 2:
Essential skills for the Office Manager
The focus here is on assessing your performance and mastering self-management skills in the following areas
Image, dress and professionalism
Time management, planning and prioritising
Problem solving and decision making
Stress responses
Go from good to great as a professional Office Manager
Understanding and applying company objectives, policies, procedures and protocols
Practicing exceptional office etiquette
Engineering administrative processes for efficiency and effectiveness
Contributing to the financial efficiency of your company
Managing people so that they are happy and productive
Office related procurement, supplier contracts and Service Level Agreements
INVENTORY MANAGEMENT
Course Outline
What is Inventory?
To begin, participants will explore what inventory is and what key concepts (including LIFO, FIFO, backorders, and lead time) mean. Participants will also look at the goals and objectives of inventory management and analyze where their system can improve.
Types of Inventory
This session will explore anticipation, fluctuation, lot size, and transportation inventories.
Key Players
Next, participants will discuss what roles customers, top management, and employees play in the inventory management system.
Setting up the Warehouse
This session will discuss the objectives of a warehouse and ways to maintain location accuracy.
What Makes a Good Inventory Management System?
Next, participants will discuss types of inventory management systems and criteria for a good system.
The Warehouse Inventory Cycle
This session will introduce the warehouse inventory cycle of demand, receiving, validation, and put-away.
Identifying Demand
In this session, participants will learn how to determine order quantities, re-order points, and safety stock through discussion and a case study.
The Receiving Process
Next, participants will learn what should happen when materials are received into inventory.
Validating Inventory
This session will explore ways to validate the quality of merchandise.
The Put-Away Process
Participants will discuss the five goals of the put-away process.
Maintaining Inventory Accuracy
Next, participants will learn ways to keep their inventory organized and controlled.
The Outbound Process
This session will look at the phases of the outbound process: picking, packing, loading, and shipping.
Industry Trends
To conclude the training, we will explore some of the latest inventory management trends, including online systems and just-in-time principles.
Who can attend?
Businessman
Entrepreneurs
Professionals and executives
Methodology
PowerPoint Presentation, Interactive session with relevant videos and case studies and role plays
Boarding & Certification
Course materials and food will be provided by Textile Today.
Certificates will be awarded to participants at the end of training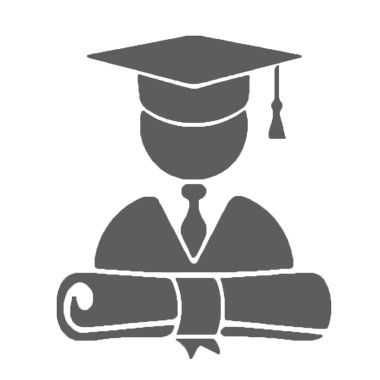 Course Fee :
For individual training modules: 5,900/- (Nine Thousand Nine Hundred Taka Only)
Mentors Profile