PPI Workshop on 'Managing Cotton in Bangladesh Spinning Mills'
October 29, 2022 @ 8:00 am

-

5:00 pm
Event Navigation
PPI Workshop on 'Managing Cotton in Bangladesh Spinning Mills'
Date:27th January,2018
Time: 5.00 PM-9.00 PM
Last Date of Registration: First come first serve basis
Dedicated Course Trainer
Fee: BDT 990/- (Nine Hundred Ninety Taka Only) & BDT 700/- (Seven Hundred Taka Only) For TTH Alumni
Contact: +88 01734 211085
Venue: 25/A, Lake drive road, Sector #7, Uttara, Dhaka
Content
Cotton consists 50-70% cost of cotton spinning. So, better cotton management would result in major saving and improvement in profitability than any other functions put together. While managing cotton, a spinning mill can encounter two types of risks; A) Controllable/Unsystematic Risk and B) Uncontrollable/Systematic/Market Risk.
When we talk about managing risk on cotton, we basically talk about the risk that can be minimized, called Controllable risk. A spinning mill can manage cotton well if the following major jobs are addressed methodologically and we would try to give an overview on those during the session:
Choice of Cotton
Cotton supply chain- producers, consumers and trade control points
Cotton Flow Chart, followed by a comprehensive and dynamic cotton management plan
Addressing unexpected situations and
Price Fixation and Risk Management
Who should attend?
Decision makers who are involved with the cotton procurement and cotton supply chain
Factory Heads, Quality Heads, Production Heads
People involved in cotton trade
Anybody interested from cotton spinning mills
Methodology
PowerPoint Presentation, Exercise, Question and Answer session.
Boarding
Course materials and food will be provided by Textile Today.
Certificates will be awarded to participants at the end of workshop.
Course fee
BDT 990/- (Nine Hundred Ninety Taka Only)
** BDT 700/- (Seven Hundred Taka Only) For TTH Alumni
** 2 workshop free per year for Textile Today Subscriber
** 2 or more participants from one organization get special discount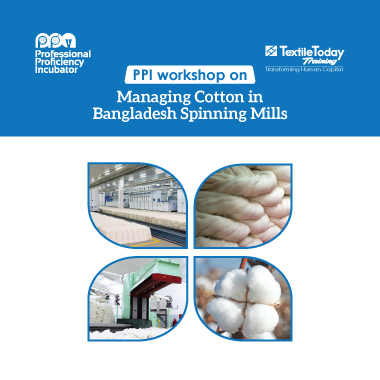 Course Fee :
BDT 990/- (Nine Hundred Ninety Taka Only)
** BDT 700/- (Seven Hundred Taka Only) For TTH Alumni
Mentor's Profile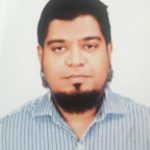 Abdul Wadud
Management Consultant, TRANSFORM
Abdul Wadud graduated with masters in Finance, from University of Dhaka. Later he did MBA from IBA, DU. He also has a diploma in cotton from Rhodes College, Memphis, USA. Mr. Wadud started career in 1997 with SQUARE. He subsequently, worked with different textile mills like UNIFILL, SIM, BADSHA, VIYELLATEX, and ANWAR. He has worked in different leadership positions and in different areas from Supply Chain, Marketing, Operations, Strategic Planning, Financial Planning, Project Planning and training. Currently, he works as a management consultant, focused on spinning issues; cotton, marketing, strategic planning, process and training."