Date: To be decided
Time: To be decided
Last Date of Registration: First come first serve basis
Dedicated Course Trainer
Contact: +88 01734 211085
Venue: House of Textile Today, 25/A, Lake drive road, Sector #7, Uttara, Dhaka
Introduction:
Strategic management is the management of an organization's resources to achieve its goals and objectives. It involves setting objectives, analyzing the competitive environment, analyzing the internal organization, evaluating strategies and ensuring that management rolls out the strategies across the organization. Strategic management is not static in nature; the models often include a feedback loop to monitor execution and to inform the next round of planning.
Strategic management can also be defined as a bundle of decisions and acts which a manager undertakes and which decides the result of the firm's performance. The manager must have a thorough knowledge and analysis of the general and competitive organizational environment so as to take the right decisions.
Strategic Management:
Strategy management training will boost your capacity to generate immediate and long-term results for your business unit or market.  Clearly it should enhance your skills for developing and executing strategies in complex environments. But to actually generate results, you also need to be able to successfully implement your business strategy. This is why the best strategy management training includes leadership skills training which will also be partially included with this training.
Contents of the Training:
Training Course Content
This Strategic Management course will cover:
FORMULATING STRATEGY TO ACHIEVE VISION
Agree vision, mission, culture and values of organisation
Analyse where organisation is now
Decide where the organisation wants to be, and by when
Selecting best strategic options to get there
LEADERSHIP AND STRATEGIC DECISION-MAKING
Importance of leadership in implementing successful strategies
High-profile leadership which inspires and motivates
Decisive, speedy and consistent decision-making
Persistent follow-through on all decisions to produce results
RISK AND CRISIS MANAGEMENT
Identify all risks, evaluate potential impact and mitigate accordingly
Incorporate strategic flexibility to respond to internal and external changes and pressures
Prevent issues becoming risks then turning into crises
Create, practise and be prepared to implement crisis plans
PREVENT FAILURE OF STRATEGIES
Recruit and retain people with appropriate skills, experience and track record
Clarify and communicate roles and responsibilities
Encourage creative problem-solving and constructive conflict resolution
Promote unity within teams and harmony between teams
SKILLS FOR SUCCESS
Communication, including: presentations, meetings, oral, listening, body language and written
Delegation to increase productivity
Negotiation and influencing skills for a win-win for all
Time management for minimum effort to produce maximum results
Who can attend?
Businessman
Entrepreneurs
Professionals and executives
Methodology
PowerPoint Presentation, Interactive session with relevant videos and case studies and role plays
Boarding & Certification
Course materials and food will be provided by Textile Today.
Certificates will be awarded to participants at the end of training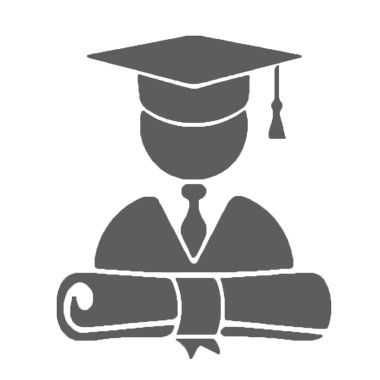 Course Fee :
For individual training modules: 5,900/- (Nine Thousand Nine Hundred Taka Only)
Mentors Profile