Date : 3rd October , 2020.
Time : 3.00 PM- 7.00 PM
Last Date of Registration: First come first serve basis
Dedicated Course Trainer
Fee: BDT 3000 /- ( Three Thousand Taka Only ) ( Online )
Contact: +88 01734 211085
Venue: 25/A, Lake drive road, Sector #7, Uttara, Dhaka
Background
With rocket growing manufacturing cost and ever reducing buyer price, the apparel industry has been suffering for the toughest challenge of maintaining profitability. At this point of time apparel manufacturers are die-heartedly looking for every possible option to remain profitable. When the price is not your hand, you can definitely reduce your cost to increase profitability. 'Lean Manufacturing Process' could be the most important vehicle to remain ahead of others in this era of tough competition.
'Lean Manufacturing Process' a well-established tool proven in many other manufacturing sectors is yet to find an easy entry to the apparel industry. But there are clear distinctive examples of success in some factories in Bangladesh.
Introduction
The course is to share how a factory has successfully overcome major challenges in the route to increasing productivity using 'Lean Manufacturing Process'. There are proven steps which are crystal clear and distinctive to the leaders like the trainer of the program.
Some of the Major Contents:
Module 1: Introduction to Lean
History of lean & basics of lean
Principle of lean
Fourteen Principles of Lean thinking
Module 2: 5S- Workplace Organization
Workplace Organization through 5S and Implementing methodology of 5s
5S Audit
Module 3: WASTE
VA/ NVA
3M
Waste in Process, Identification and Elimination of Waste
Module 4 : Value Stream Mapping
Introduction
Preparing to Map the Current state
Module 5: Kaizen  & Teamwork
Kaizan & Kaizen Breakthrough methodology
Module 6: Lean Production System: TAKT-FLOW- PULL, Lean Line / Productions and Cellular Manufacture
Lean Production System
JIT- JIDOKA, House of Lean
Lean Line/ production Concept
Module 7: Basic Problem Solving Approach
RCA
5-Why method, Check Sheets, Pareto, FBA/ C&E
Mistake proofing (poka yoke)
WHO CAN ATTEND
Textile and Garment company owners and management
Professionals working in Production/IE/Planning department of clothing Industries
Merchandisers working in T&C and support companies.
Persons wiling to get job in 'Lean Manufacturing' and other departments of clothing industries
Fresh graduates & Students perusing higher degrees in T&C related subjects
METHODOLOGY
PowerPoint Presentation, Exercise, Question and Answer session.
BOARDING
Course materials and food will be provided by Textile Today.
Certificates will be awarded to participants at the end of workshop.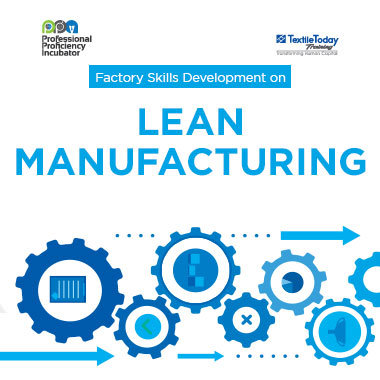 Course Fee :
BDT 3,000/-( Three Thousand taka only ) ( Online )
** 10% discount for Textile Today Subscriber.
** 3 or more participants from one organization will get special discount.
Knowledge Mentor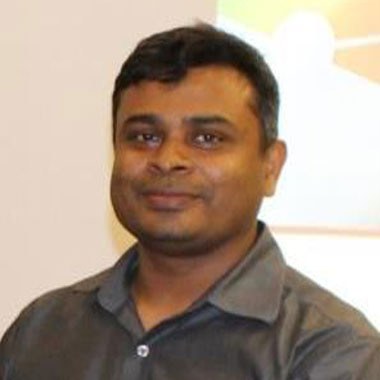 Naijur Rahman
Continious Improvement & Efficiency Improvement Consultant| Certified Lean Six Sigma Practitioner, Coach & Guide |Corporate […]
Learn more
List of successful certificate receivers
1st Batch of PPI Workshop
| Full Name | Organization |
| --- | --- |
| Md. Ahasan Khondokar | Fakir Apparels |
| Rajib Saha | Southeast University |
| Selim Hossain | Urmi Group |
| Md Monjur Morshed | UTAH GROUP |
| Sharif Hasan | Ahsanullah University of Science and Technology |
| Full Name | Organization |
2nd Batch
| Full Name | Organization |
| --- | --- |
| Shahriar Islam | Butex |
| MD. ABDUN NUR BHUIYAN | Butex |
| Md. Tawfiq Elahe | Butex |
| Fida hasan | Butex |
| Md. Mahir Asif | Butex |
| Akib Bin Saleh | European University of Bangladesh |
| Mahfuzur Rahman | Ben Chemicals BD |
| Tamim Bin Rafiq | AUST |
| Md. Rifatur Rahman Miazee | National Institute of Textile Engineering & Research (NITER) |
| Digonto Das | Butex |
| Full Name | Organization |
3rd Batch
| Full Name | Organization |
| --- | --- |
| Monjur Morshed | Utah Group |
| shihab uddin | UTAH Group |
| Habib Monzur Hasan (Bappu) | KRB International |
| Md. Munadil Hasan | Ziska Pharmaceuticals Ltd |
| Md. Bashir Alam | DIU |
| Ashraful Alam Antor | BGMEA University of Fashion & Technology |
| salman Khan | BGMEA University of Fashion & Technology |
| Mohammad Zan-e-Alam Shuvo | Wool & Weave Fashion Ltd |
| Ms. Tanzina Arzu Preety | BGMEA University of Fashion & Technology |
| Md. Rashedul Islam Apu | BGMEA University of Fashion & Technology |
| Full Name | Organization |
4th Batch
| Full Name | Organization |
| --- | --- |
| Salman Hossain Bhuiyan | NITER |
| Md. Mohiuddin | F.R. Fashion |
| Md. Shah Alam Khandaker | |
| S.M. Nayeem | Daffodil |
| Md. Shahid Hossain | QTEC Dhaka Ltd. |
| Md. Mehedi Hassan | NITER |
| Tanvirul hasnat | NITER |
| Md. Mazharul islam | Tharmex Group |
| Md. Monjurul islam | Hoplun(BD) ltd. |
| Mehedi Hasan | Romo Fashion |
| Full Name | Organization |
Some Previous Clicks
3rd Batch