PPI Training on 'Business Communication'
Date: 19th & 20th April, 2019.
Time:9.00 AM - 5.00 PM
Last Date of Registration: First come first serve basis
Dedicated Course Trainer
Fees: BDT- 5,900/- (Five thousand nine hundred taka only)
Contact: +88 01734 211085
Venue: 25A, Lake drive road, Sector #7, Uttara, Dhaka
Introduction
The reality of business in the 21st century is more complex than ever, especially in companies that have operations at several locations. In this competitive business environment, communication skills have become very critical for any employee as employers are increasingly looking for those who can communicate well so they can function in this complex business environment.
Whether you're employed within a small business or medium to large organization, effectively communicating in a clear and concise manner to internal and external stakeholders is an essential tool for success.
Business communication
Business communication is information sharing between people within and outside an organization that is performed for the commercial benefit of the organization. It can also be said to be the way employees, management and administration communicate in order to reach to their organizational goals.
Business communication is any form of communication, verbal or nonverbal, that is used to relay a message, promote a product or service or share information.
Contents of the Training:
Session 1:
Principles of communication

Importance of communication

Believability

Different constituents of interpersonal skills
Session 2:
Developing connection with people

7C's of communication – writing skills

How to connect with people – the first brain principles

People reading- empathetic communication
Session 3:
Business communication & protocol

Principles of business communication

E mail etiquette

How to initiate and end conversations

Written communication

Communication cycle

The rhetorical triangle

Assertiveness Model
Session 4:
Email Skills

Fundamentals of email communication

What makes a great presentation

The structure & process, sequence of activities

Addressing difficult audience

Purpose, people, point, place

Presentation without Fear
Who can attend?
Businessman

New Entrepreneurs

Professionals and executives

Persons wiling to get job in corporate sector
Methodology
PowerPoint Presentation, Interactive session with relevant videos and case studies and role plays
Boarding & Certification
Course materials and food will be provided by Textile Today.
Certificates will be awarded to participants at the end of training.
Course Fee :
Note:
*BDT- 5,900/- (Five thousand nine hundred taka only).
*2 or more participants from one organization will get special discount.
*Textile Today Subscribers get 10% discount on the fees.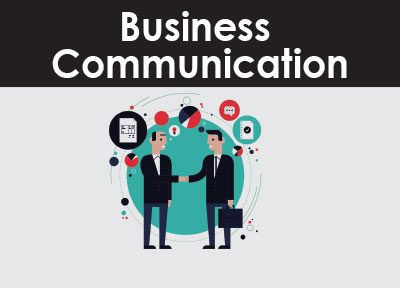 Course Fee :
Note:
*BDT- 5,900/- (Five thousand nine hundred taka only).
*2 or more participants from one organization will get special discount.
*Textile Today Subscribers get 10% discount on the fees.
Mentors Profile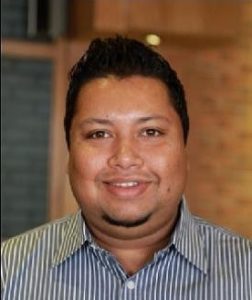 MD. Nomanuzzaman
Director, HSPP Consultants Ltd.
Certified Master Trainer™ – Dale Carnegie
Noman is a learning professional with 10 years of experience working in diversified roles for Standard Chartered Bank and Rahimafrooz. For the past couple of years Noman has evolved as a Corporate Trainer with a forte in sessions on Communication Skills, Presentation Skills, Grooming and Etiquette, Time Management, Team Building, Sales, Customer Service, and Leadership Skills. Apart from conducting a number of public programmes and seminars at renowned Universities, he has developed and delivered behavioral competency development programmes for renowned corporatehouses.
He has been deeply involved into the entire spectrum of training right from the Training Need. Noman's diverse educational background having degrees in Physics, Finance and Marketing equips him with a comprehensive skill set including customer focus, innovation, planning, analytics and broad General Management abilities. He is an avid reader and loves to travel.
Noman's zeal for people development truly reflects his belief that one can have a transforming influence on other's development with the sheer might of conviction and positivity.Thus, the training environment provides the optimum platform for him to jump-start their self development process which is leveraged by his strong oratory skills.
List of successful certificate receivers
| Full Name | Organization |
| --- | --- |
| Ahmad Shafin | Huaren Linen Group |
| Fuad Al Mamun Mehedi Khan | Huaren Linen Group |
| Shudipto Shaha | Huaren Linen Group |
| Mohammad Yasin | A.K. Khan & Company Ltd. |
| Md. Harun-Or- Rashid | A.K. Khan & Company Ltd. |
| Mahmudul Hasn | Unichem Enterprise |
| Md. Provat Hossain Raj | Butex |
| Md. Abdun Nur Bhuiyan | Butex |
| Sadee Mohammad | Butex |
| Md Tawfiq Elahe | Butex |
| Full Name | Organization |
Some Previous Clicks