PPI Training on 'Goal Setting'
Time: 9.00 AM - 1.00 PM
Classes: 8 Hours
Date: To be announced
Last Day of Registration: Limited Seat (First come first serve basis)
Contact: +88 01734 211085
Venue: The House of Textile Today, 25A (2nd Floor), Lake Drive Road, Sector 7, Uttara, Dhaka-1230
Introduction
If you want to succeed, you need to set goals. Without goals you lack focus and direction. Goal setting not only allows you to take control of your life's direction; it also provides you a benchmark for determining whether you are actually succeeding.
Goal setting is the process of deciding what you want to accomplish and devising a plan to achieve the result you desire. It is a process that starts with careful consideration of what you want to achieve, and ends with a lot of hard work to actually do it. In between there are some very well defined steps that transcend the specifics of each goal. Knowing these steps will allow you to formulate goals that you can accomplish.
Why set goals? According to Locke & Latham (2002), goals affect our performance by directing our attention and effort towards "goal-relevant activities and away from goal-irrelevant activities" (p. 706). Challenging goals in particular lead to greater effort and persistence through to the completion of the goal.
For entrepreneurs, goal setting is an important part of business planning.
Goal Setting
Effective goal setting is the first step of the success. Goals have to be big enough to generate challenges, specific enough to measure, monitor and communicate. A goal without clear method of achieving that is just a wish. Goal setting comes up with designing detailed action plan to achieve that. Breaking the big goal into time bound small goals helps scheduling. Prioritizing the actions is very important as well.
Communicating the goals to the people of the company is very critical to engage all with right motivation and bond. Individuals have to have same vision and clear understanding on the path to reach that goal. Proper and effective motivations have to be incorporated to overcome the challenges which the individuals will face in the path of achieving the goal.
Proper goal setting will integrate the company.
Contents of the Training:
 Session 1:
What is goal setting?
Importance of goal setting
Difference between Dream & Goal
Types of Goals
Short term goals, (b) Long term goals
Why goals fail
Why don't more people set goals?
Meaningless goals
Session 2:
What's the Difference Between a Personal Goal and a Business Goal?
Business Goals
How to Set Goals You'll Actually Follow
Strategies for Goal Setting Success
The Five Golden Rules
Set Goals That Motivate You
Set SMART Goals
Set Goals in Writing
Make an Action Plan
Stick with it
 Session 3:
Setting goals affects outcomes in four ways
Choice, (b) Effort, (c) Persistence, (d) Cognition
How to Achieve Your Goals Consistently
How to Align Your Environment with Your Goals
Using SWOT techniques to set goals
Session 4:
Tips for Setting Powerful Goals
Quick-Start Business Planning for Small Businesses
Revisiting the vision statement.
Evaluate your business.
Set your priorities.
Brainstorm actions.
Organize your actions.
Set your goals.
Plan how and when to evaluate your progress.
Who can attend?
Businessman
New Entrepreneurs
Professionals and executives
Persons wiling to get job in Corporate sector
Methodology
PowerPoint Presentation, Exercise, Real Life Case Studies, Question and Answer session.
 Boarding & Certification
Course materials and food will be provided by Textile Today.
Certificates will be awarded to participants at the end of training.
Course Fees
BDT 1,800 (regular fee)
BDT 1,500 (for students)
Note:
*2 or more participants from one organization will get special discount.
*Textile Today Subscribers get 10% discount on the fees.
Course Fees
To be decided
Note:
*2 or more participants from one organization will get special discount.
*Textile Today Subscribers get 10% discount on the fees.
Mentor's Profile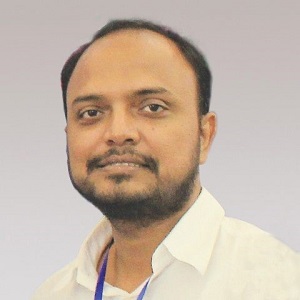 Tareq Amin
Founder & CEO, Bangladesh Textile Today
B.Sc. Engr. in Textile (DU), MBA (NSU)
14 years of experience in research, consultancy & training. A successful entrepreneur having excellent track record and reputation. A renowned personality in the textile industry having proven leadership skills.