Date:7th , 14th, 21st & 28th November , 2020.
Time: 3.00 am- 7.00 pm
Last Date of Registration: First come first serve basis
Dedicated Course Trainer
Fee: BDT 5,900 (Five Thousand and Nine Hundred Taka only) ( Physical/Classroom ) & BDT 3000 /- ( Three Thousand Taka Only ) ( Online )
Contact: +88 01734 211085
Venue: 25/A, Lake drive road, Sector #7, Uttara, Dhaka
Background :
Bangladesh is the 2nd largest Garment Exporter in the world. The average monthly export is 220 BDT million. The export is increasing day by day. Textile Industry in Bangladesh is passing through many challenges at different stages. To survive & to achieve regular growth at business, factory owners & entrepreneurs need efficient personnel at every sections of fabric productions. Apparel Marketing is one of the important part where the industry need efficient professionals who will be self-motivated. Besides technical knowledge they need to have idea how to maintain the supply chain properly. They must have to have the knowledge of buyer. Apparel marketing professionals need to analyze the market properly. They should have marketing strategy.
Foundation Course on Factory Skills Development is the first ever Industry Orientation program organized by Textile Today. 'Apparel Marketing' is one of the important areas under this Factory Skills Development program where experienced industry experts will provide and share the taste of industry during the course of their study itself, which will give our trainees a real practical exposure – not just a course. They will be given training on various job-related aspects to give them an advantage in placement & business opportunities.
Course Contents :
Introduction (Common part)
Apparel Marketing
Personal Branding (Quality of Marketer)
Define the relation between Merchandising and Marketing
Buyer, Suppliers, and Agent or buying house
Services or products
Bangladesh RMG or Textile Industry
Objective and goal pursue
Vision
Mission
Create your own identity
Target customers or clients
Present market scenario
Consumer Behavior, International Retailers and Fashion Brands
Fashion Industry- Fashion Forecasting, Understanding the trend
Traditional market
Non-traditional market
Focus on Bangladesh market (Buying House, Agent office and Liaison office)
Marketing strategies
Key of success
Dedicated team
Pricing and Negotiation
Market Segmentation
Work in each Market
Deep knowledge about Buyers
SWOT
Think like customer
Hire agent on the target places
Finance, budget and forecast
Way of Marketing (Tools and means)
What is communication
Communication build up
Relation maintain
Direct communication
Indirect communication
Response of "First Inquiry"
Real buyer identification system
Buying meeting
Execution
Follow up and collect feedback
Update the marketing strategy, analysis the mistake and make CAP
After sell services
Promotion the potential feedback with an organize way
Remind the understanding, exam and certificate ceremony.
List of successful certificate receivers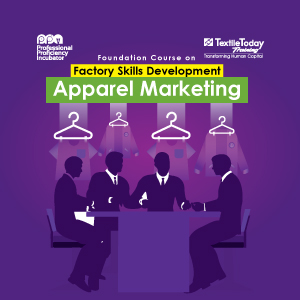 Course Fee :
BDT 5,900 (Five Thousand and Nine Hundred Taka only) ( Physical/ Classroom ) 
BDT 3000 /- ( Three Thousand Taka Only ) ( Online )
Mentors Profile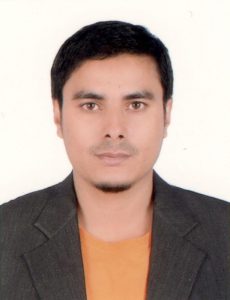 Mohammad Mezbah Uddin
Executive Director,
T&M SOURCING LTD
1st Batch
Displaying 1 – 9 of 9
Name Company
---
Md. Zubaer Anzum Zibon
NITER
---
Shayma Moomtaj Safa
NITER
---
Sadik Hasin Muzahid
NITER
---
Shahid Shourav Wardy
NITER
---
Md. Rifatur Rahman Miazee
NITER
---
2nd Batch
Displaying 1 – 10 of 10
Name Company
---
Md. Nazrul Islam
Avrora Fashion Ltd.
---
Md. Naimul Ehsan Nasim
Square Denim Ltd.
---
Imtiaz Ahmed Shihab
APS Group
---
Mahbubur Rashid Sohel
Skyros Trading
---
3rd Batch
Displaying 1 – 10 of 10
Name Company
---
Maruf Hasan
Ben Chemical.
---
Mazharul Islam Sobuj
Piangka Fashion
---
Some Previous Clicks
3rd Batch