Date : 4th , 11th , 18th & 25 th September 2020
Time : 9.00 am-1.00 pm
Last Date of Registration: First come first serve basis
Number of Days: 4
Dedicated Course Trainer
Total Duration: 16 Hours.
Fee: BDT 5,900/- ( Physical / Classroom ) & BDT 3000 /- ( Online )
Contact: +88 01734 211085
Venue: 25A, Lake drive road, Sector #7, Uttara, Dhaka
Introduction:
An Industrial Engineer is an engineer who works in a factory. His job is to solve any problems which come up when the factory is making a product which has been designed by Design Engineers.
The role of the Industrial Engineer is to effectively and efficiently utilize software technologies, machine tools, math and scientific concepts, and human resources in order to solve problems, provide products or services at minimal cost, and produce on time at the optimum output level to satisfy customer demands.
Industrial Engineers are the world's best communicators, as they train drivers to understand the importance of production and delivery output, use queuing theory to design on-time package delivery systems, and devise simulations or supply chain tools for their system integration tasks.
Industrial Engineers serve  as managers in small and medium sized industries because they understand the management of people and resources, internal and external customer perspectives, effective communication skills, and important business practices and ethics. Most of all, they have the ability to continuously improve the entire system, from working with materials, tools, and technologies to successfully managing staff and human resources.
Now a days, the role of Industrial Engineers is very much important in Textile Industry. For production planning & control the role of Industrial Engineers is very important. To make the production smooth & to make good plans for future orders Industrial Engineers can play a vital role. Textile 'Industrial Engineering ' is one of the important areas under this Factory Skills Development program where experienced industry experts will provide and share the taste of industry during the course of their study itself, which will give our trainees a real practical exposure – not just a course. They will be given training on various job-related aspects to give them an advantage in placement & business opportunities.
Course Contents:
Introduction:

Definition
History
Flow chart
Benefits

Up-coming Style Review:

Monthly projection review
Sample collection
Style segregation
Style analysis

Sample Study:

Information collection
Data collect
Sample analysis
Layout prepare

Method Study:

Sewing line methodology
Layout development
Work place design
Motion study
Mc tools development

Line Management:

Operator management
Mc management
Line target set
Accessories check List
Final meeting with production team
Production Follow-up/Monitoring

Time study
Process improvement
Movement improvement
Target follow-up
Bottle neck find-out
Route causes analysis
Bonus Announce
Operator Evaluation

Skill Matrix
No of operation
Improvement
Types of operation
Operator Recruit/Training/Development program

Specific job test
Wage & company rules
5S concept
7 Wastage concept
7 Habits concept
Skill development
Motivation
Practical Training in Apparel Industry:
Participants will get practical demonstrations & training in an apparel industry.
Benefits:
Trainees will be benefited by the practical experience of the Experienced Trainers.
Fill in the gap between academic study & industrial works.
Know about actual factory environment.
Learn about the processes and procedures that an industry follows.
Learn new skills.
Learn industry etiquette.
Know about the duties, responsibilities & opportunities of a professional engineer in the textile Industry.
Improve communication ability.
Explore career interest and review the career plan
Developing a professional network
Will be able to reduce operational cost with better effect.
Participants
Owner, Director, GM, Managers, Executives, Students.
Methodology
PowerPoint Presentation, Exercise, Question and Answer session.
Boarding
Course materials and food will be provided by Textile Today.
Certificates will be awarded to participants at the end of workshop.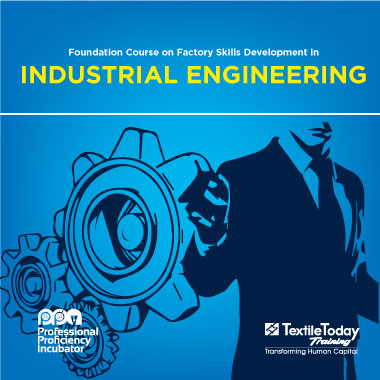 Course Fee :
Fee: BDT 5,900/- (Five Thousand Nine Hundred Taka Only) & BDT 3,000 /- ( Three Thousand Taka Only )
Note:
*3 or more participants from one organization will get special discount.
*Textile Today Subscribers get 10% discount on the fees.
Mentors Profile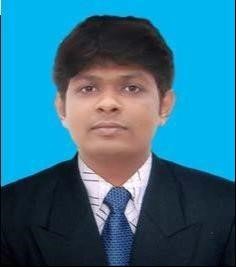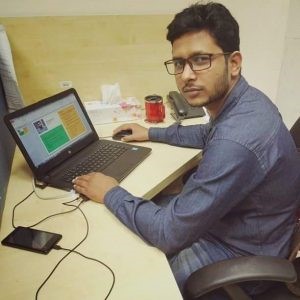 List of successful certificate receivers
1st Batch
| Full Name | Organization |
| --- | --- |
| Md. Delwar Hossain | Packman Bangladesh Ltd |
| bulbul ahmed tanim | Hams Garments Ltd |
| Mushfiq Ahmed | Textile Engineering Colleg. Chittagong |
| Mushfiq Ahmed | Textile Engineering Colleg. Chittagong |
| Md. Morshed Ali | NITER |
| Tofayel Ahsan Bilash | BUTEX |
| Mowdud Ahmed | MBSTU |
| Antu Roy Chowdhury | European University of Bangladesh |
| Saima Siddika | Mawlana Bhashani Science and Technology University |
| Md. Syful Islam | MBSTU |
| Full Name | Organization |
2nd Batch
| Organization | Full Name |
| --- | --- |
| Butex | Md. Tanvir Hasan Mahmud |
| | Wahid Islam Zia |
| Butex | Iqbal Hossain |
| Butex | Sayed Jobayer Ahamed |
| APS Group | Md. Khairul Ahhasan |
| DIU | S.M. Nayeem |
| Network Group | Abu Bakkar Siddik |
| Skyros Trading Ltd | Mohammad Nasir Uddin Chowdhury |
| Piangka Fashion Ltd | Md. Waliullah |
| Organization | Full Name |
3rd Batch
| Full Name | Organization |
| --- | --- |
| Md. Ishtiaq Bashar Badhon | National Institute of Textile Engineering and Research |
| Repon Chandra | Bay Creation Ltd. |
| Tamim Bin Rafiq | AUST |
| Md. Sohel Rana | S.Q Group |
| Mahfuzur Rahman | Ben Chemicals |
| Shariful Islam Arvi | National Institute of Textile Engineering and Research |
| Humayun Kabir | Butex |
| Sudipta Shekhor Roy | National Institute of Textile Engineering and Research |
| Towhedul Haque | National Institute of Textile Engineering and Research |
| Full Name | Organization |
4th Batch
| Full Name | Organization |
| --- | --- |
| MD. Nur Hossain Rahat | National Institute of Textile Engineering and Research |
| Md. Maruf Billah | National Institute of Textile Engineering and Research |
| Tonmoy Kobiraj | National Institute of Textile Engineering and Research |
| Abdullah Al-Amin | National Institute of Textile Engineering and Research |
| Rifat bin Azad | National Institute of Textile Engineering and Research |
| Arafat Islam Pranto | BUFT |
| Mahmudul Hasan Munna | BUFT |
| Munadil Hasan | Ziska pharma |
| Md. Provat Hossain Raj | Butex |
| Sahabuddin Shihab | BUFT |
| Full Name | Organization |
Some Previous Clicks
3rd Batch
4th Batch
5th Batch