PPI Workshop on "A Financial Outlook of Business HR"
November 14, 2025 @ 4:00 pm

-

8:00 pm
Shaping human capital is ever increasingly becoming a cutting edge for organizations. This workshop would explore …
Date: 23rd November, 2018
Time: 4:00 PM - 8:00 PM
Last Date of Registration: First come first serve basis
Dedicated Course Trainer
Contact: +88 01734 211085
Venue: House of Textile Today, 25/A, Lake drive road, Sector #7, Uttara, Dhaka
                                           Human Capital Transformation: A Financial Outlook of Business HR
Shaping human capital is ever increasingly becoming a cutting edge for organizations. This workshop would explore and exercise of HR analytics, metrics, calculations, formulas; and, most importantly, coping the integration of HR with business objective up. Investment in people and systems can fetch growth and sustainability of business. Eventually, the systems are also molded by people and cultured by people. People are real assets of an organization. Let's people put first in any business type. Hereinafter, the business HR is quite different from the public personnel administration.
This is never surprise that an entrepreneur has always been keen to look at finance; an HR, hereby, must do so for the alignment of HR with business. The objective of HR and objective of business should be placed in the same box. Knowingly or unknowingly a CEO is doing rigorous HR activities directly connected with business; an HR is doing HR activities less connected with business simply cannot draw attention.
This workshop is to draw financial approaches to connect HR with Business.
How participants will benefit after the session:
Can align HR with Business and vice versa
Can calculate return on investment
Can evaluate HRD, OD and HR Project
Can initiate any OD drive in business scopes
Can adopt business view points as business HR
Workshop Methodology
Interactive and participatory session
PowerPoint Presentation
Simulation
Practical and real case examples
Brainstorming
Contents of Workshop:
HCROI
Business analyses through HR
Different matrices applicable to business HR
HR financial business cases
Demonstrating the picture how an investment would return with profit
HR as a profit centre; not a cost centre
Analytics of people utilization
HR finance to business finance at the end
Financial analytics of Training and development to boost business
Performance Management Analytics; a true business KPI in action
HR as strategic contributor to business and sustainability
Strategic distribution of fringe benefits
And buy –in your CEO to invest in HR initiatives
Likewise any other resource, human capital is an asset that we invest in, and expect to get a return on. Once we calculate what the return is on human capital investment, we would be able to position the efficiency and effectiveness of the human capital.
Creating HR financial approaches is a key part of business performance management. Having HR financial concentration will give you the insights if your HR department or person thrusts for making a difference at any business setting.
Boarding
Course materials and food will be provided by Textile Today.
Certificate of appreciation will be awarded to participants at the end of workshop.
Course fee
BDT 990/- (One Thousand Taka Only)
** 2 workshop free per year for Textile Today Subscriber
** 3 or more participants from one organization get special discount.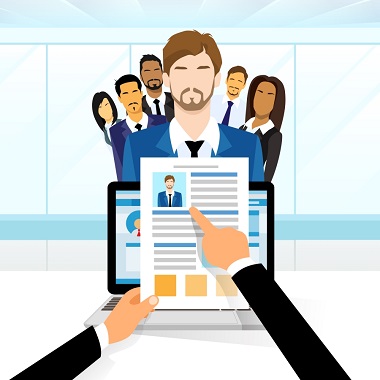 Course Fee :
BDT 990/- (Nine Thousand Ninety Taka Only)
** 2 workshop free per year for Textile Today Subscriber
** 3 or more participants from one organization get special discount.
Mentors Profile