The training is designed to provide the concepts of sustainable resource management in industrial sector for the better management of water, energy, GHG, material, Waste …
Date: 31st January & 2nd February ,2020. (Friday-Saturday)
Time: 9.00 AM - 5:00 PM
Last Date of Registration: First come first serve basis
Dedicated Course Trainer
Contact: +88 01734 211085
Venue: ENGINEERING RESOURCES INTERNATIONAL (ERI) House # 47, Suite # 43, Road # 27, Block A, Banani, Dhaka 1213
Training Objective:
The training is designed to provide the concepts of sustainable resource management in industrial sector for the better management of water, energy, GHG, material, Waste Water. It will make the trainee capable to meet requirement of international brands as well as local bodies.
Who should attend the training?
This course is appropriate for all level of environment and chemical responsible, energy managers, engineers, chemists, and executives employed in national and multinational companies, chemical laboratories, research and consultancy organizations who are responsible for compliance/quality control/quality assurance/ environmental monitoring and control and other technical jobs. It is also suitable for the fresh graduate who are willing to build their career in chemical and environmental management.
Course Content:
Describe the impacts of Energy use and GHG emissions on the environment
Explain the business benefits of proper management and reduction of Energy use
Demonstrate understanding of energy sources and common energy consuming equipment in manufacturing facilities
Describe how a manufacturing facility operations contribute to GHG emissions (i.e. the main GHG gases and their sources)
Describe the difference between direct and indirect energy and Scope 1, 2, 3 GHG emissions
Describe what is required to establish an energy tracking program (i.e. how energy is measured, and tracked and recorded)
Calculate a normalized baseline for energy sources
Demonstrate how to convert energy consumption data into GHG emission using the calculation formula
Explain how to determine a facility's most significant sources of energy use (i.e. submetering, professional energy assessment)
Set an appropriate target and action plan for energy/GHG improvements
Explain what elements are needed for an energy/GHG reduction implementation plan

Describe the potential impacts of air emissions on the environment
Describe the difference between point source and fugitive emissions and identify common sources of these at manufacturing facilities
Describe what information is is required for an air emissions inventory and why it is important
Explain how ODS relates to Air/GHG Emissions
Explain how ODS how to calculate GHG emissions from ODS using global warming potentials (GWP)
Describe what is required to create as inventory of ODS
Explain the purpose of Air Emissions regulations/standards and how to determine compliance (i.e. testing, engineering calculations)
Describe different testing methods and instrumentation (i.e. Real-time vs physical sampling equipment)
Describe how to rack Air Emission and determine mass pollutant discharge rates
Explain what elements are needed for an air emission reduction/improvement plan
Describe some common air emission abatement/control technologies/equipment

Describe the types of wastewater generated and discharged from manufacturing facilities
Explain the different between direct and Indirect discharge
List and describe the impacts of common Conventional Wastewater parameters on the environment
List and describe typical levels of wastewater treatment (Primary, Secondary, Tertiary) and explain what pollutants they remove
Describe the basic elements required in a Wastewater Emergency Plan
Explain how wastewater quantity and quality is measured
Establish basic wastewater quantity and quality tracking programs
Calculate a mass emission rate for a pollutant
Explain the difference between legal requirements and industry/brand wastewater guidance
Describe the actions needed to ensure off-site treatment facilities are complying with applicable regulations/discharge limits
Describe the difference between internal and external sampling and their general purpose
Describe what is required to ensure the quality of wastewater sampling and analysis data
Use a reference wastewater standard to obtain information on discharge limits and required testing methodology
Describe what is required to appropriately classify and manage sludge from wastewater treatment facilities
Explain the risks of storm water contamination and explain the basic controls needed to prevent storm water contamination
Demonstrate an understanding of how to set an improvement plan for wastewater
Describe the impacts of industrial water use on the environment
Identify common sources of water use at manufacturing facilities
Describe the management process required to establish an water use tracking and reduction program
Set up a water use tracking system
Describe the measurement tools (i.e. water meters)
Calculate a normalized baseline for water sources
Explain how to determine a facility's most significant sources of water use (i.e. different Tiers/Levels of submetering, professional water assessment)
Explain the basic principles of a water balance
Set an appropriate target and action plan for water use reductions
Explain what elements are needed for a water use reduction implementation plan
Explain some good practices examples for reducing water use.
Explain the importance and reason for normalizing water use data to demonstrate year over year reductions
Methodology:
Lecture
Discussion
Group Exercise
Case Study
Video Show
Audio-visual Aids:
Course Fee :
For individual training modules: 9,900/- (Nine Thousand Nine Hundred Taka Only)
For Total Certificate Program (5 training Modules): 39,900/ ( Thirty Nine Thousand Nine Hundred Taka Only )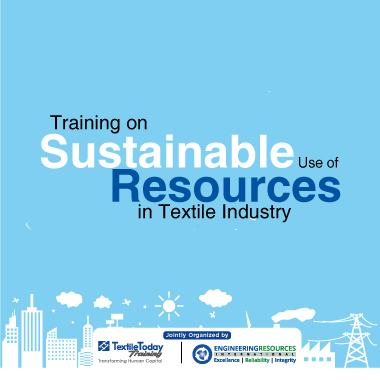 Course Fee :
For individual training modules: 9,900/- (Nine Thousand Nine Hundred Taka Only)
Note:
*3 or more participants from one organization will get special discount.
*Textile Today Subscribers get 10% discount on the fees.
Mentors Profile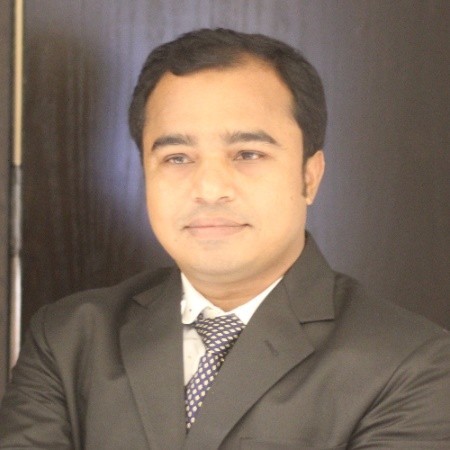 Mohammad Sahadat Hussain
B.Sc. in Chemical Engineering (SUST), Senior Consultant -Sustainable Development Engineering-ERI Engineering Resources International Ltd.
Mohammad Sahadat Hussain has completed necessary training from SAC (Sustainable Apparel Coalition) and listed as […]
Learn more
Md. Ikbal Hossain Russel
Steam Engineering Specialist Certified Energy Auditor (CEA-CCEB- USAID)
Have education qualifications with Bachelor of Science in Mechanical Engineering from Rajshahi University of Science […]
Learn more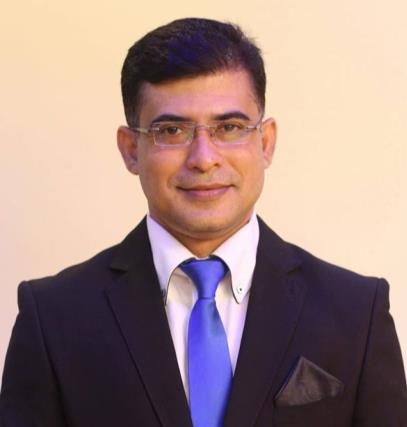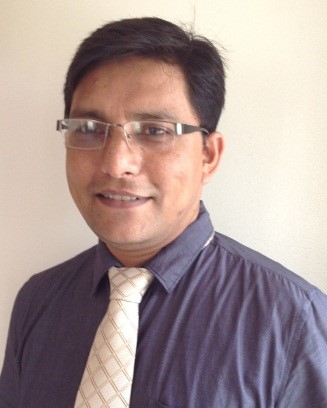 Dr. Hasan Mohammad Mostofa Afroz
Professor Department of Mechanical Engineering Dhaka University of Engineering & amp; Technology, Gazipur Post Doc & Ph.D (Japan), M.Sc (BUET), B.Sc (RUET)
Dr Afroz is expert on energy efficiently, air emission modeling. He has large number of […]
Learn more
Issued Certificates
| Name | Company |
| --- | --- |
| Rahbar Hossain | Bangladesh Textile Today |
| Sybill Freeman | Cobb Leblanc LLC |
| Riasad Rion | BTT |
| MOHSINUL WARA | Unfill Dyeing Printing & Finishing Mills Ltd. |
| Name | Company |