The essence of chemical management is to know the hazards and reduce the risks posed by the chemicals to human and the environment.
Date: 28th & 29th February 2020. (Friday-Saturday)
Time: 9:00 AM - 5:00 PM
Last Date of Registration: First come first serve basis
Dedicated Course Trainer
Contact: +88 01734 211085
Venue: ENGINEERING RESOURCES INTERNATIONAL (ERI), House # 47, Suite # 43, Road # 27, Block A, Banani, Dhaka 1213
Introduction:
Compliance auditor's job is one of most lucrative jobs now days, you can be a Third party auditor or you may become a buyer's auditor, this course will give you a complete idea about how to conduct a Compliance audit.
Course Objectives: 
To build up capability of Compliance Auditors, Manager, Officers, Administration and HR Officers and Executives, etc.
To create job opportunities in international buying offices and garment industry.
To disseminate the experiences gained from here to other exporting industries or any business or commercial organizations.
To build up capacity of the factories on the matters related to advance compliance.
Be able to understand the requirements various buyer's codes.
Be able to write Audit Report, Corrective action Plan.
Course Contents:
After Completion of this training, attendees will be able to –
Understand why Social, Technical, Security & Product certification audit is performed.
Face compliance Audit Independently.
Write audit report and CAP.
Know Code of Conduct of different buyers (Wal-Mart, Lidl, Primark, H&M, M&S, Lidl etc).
Understand the below audit requirements:

BSCI
SEDEX
ICS
WRAP
C-TPAT
OEKO-TEX
GOTS
OCS
STeP
Understand basic concept of SA 8000.
Prepare checklist that requires various legal licenses and permits to run a factory.
Figure out reasons to audit failure.
Understand good audit management.
Learn basic environmental standard.
Learn Common HR administrative or practice in an organization.
Who should attend the Course?
Compliance Managers, Executives Officers and other personnel involved in HR and Compliance related jobs who want to build their job as a Social Compliance Auditor in a Third Party auditing company or with buyers to identify their Strengths and Weaknesses and develop Professional Management Skills and a Result-oriented approach, towards the successful achievement of Goals and Objectives.
Methodology:
Instructional Talk
Power Point Presentation
Use of Flash Cards
Case studies
Video film
Participatory Discussion and Group work
Course Fee :
For individual training modules: 9,900/- (Nine Thousand Nine Hundred Taka Only)
For Total Certificate Program (5 training Modules): 39,900/ ( Thirty Nine Thousand Nine Hundred Taka Only )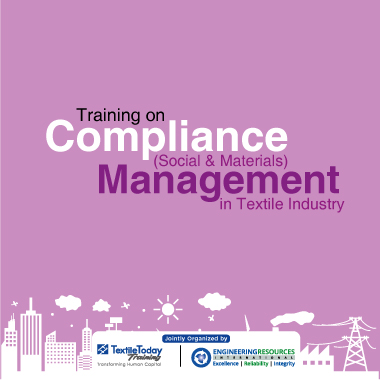 Course Fee :
For individual training modules: 9,900/- (Nine Thousand Nine Hundred Taka Only)
Note:
*3 or more participants from one organization will get special discount.
*Textile Today Subscribers get 10% discount on the fees.
Mentors Profile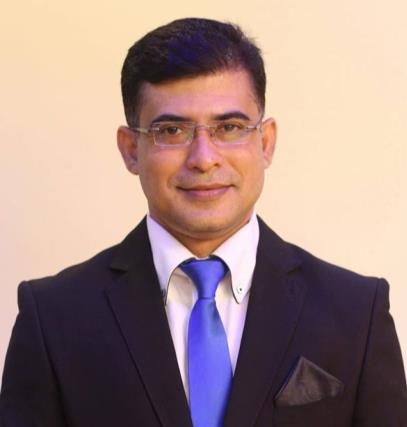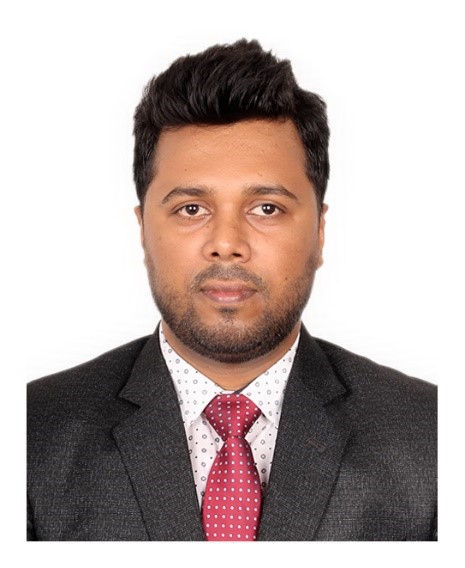 Parvez Ahmed
LLB, EMBA (HRM), MBA (AIS), BBA (AIS). Manager - Compliance & Training | GTL Former Trainer | TTTI Former Faculty Trainer | S@ifur's Fellow of BOLD, Associate Member - BSHRM Expert on Social, Technical & Security Compliance.
Learn more
List of successful certificate receivers
| Name | Company |
| --- | --- |
| Nasim Ahmed | ITS labtest Bangladesh Ltd |
| Mohammad Salahuddin Mored | ITS Labtest Bangladesh Ltd. |
| Muhammad Shahid Hussain | Li & Fung. Pakistan |
| Name | Company |