The essence of chemical management is to know the hazards and reduce the risks posed by the chemicals to human and the environment.
Date : 6th , 13th, 20th & 27th November ,2021
Time: 3.00 PM - 7.00 PM
Last Date of Registration: First come first serve basis
Dedicated Course Trainer
Contact: +88 01734 211085
Venue:
Zoom Online
Background:
It is seen that, with the change of time, human choice & demands also changes. To meet the customers demand, garments design and fashion also changes very quickly. As a result garments manufacturers are adapting new technology and process to make the garments more fashionable. Garments washing is one of those technology that manufacturer are applied at the current times to modify the outlook, appearance, comfort ability and fashion of the garments. Normally garments washing are done after stitching the garments .Types of wash applied on the garments are instructed by the buyer.
To create vintage effect & worn out look on the garments washing is done in the garments .Garments washing is done on the garments to modify the outlook , to introduce unique appearance in the garments, to remove sizing materials from the garments. Garments washing is also done to make the garments softer. To satisfy the customer, to introduce fading effect & to create new fashion garments washing is done on the garments. Now a days the demand of garments washing is increasing due to buyers requirements. Now a days garments washing is done on the knit garments also. So the people who are working in the textile sector should have proper knowledge on garments washing. They should be well informed about the price of different garments washing also. As Textile today claims itself as the knowledge hub it tries with all its effort to share the knowledge with the trainees.
Course Contents:
Definition, purpose & processes of washing (Fashion, Value addition & Sustainability).

Origin of Washing concepts
Wet process machines
Dry process equipment
Wash types with time
Flow chart of wash processes
Types of fabric used in washing.
History of denim.
Different washing effects on denim.
Discussion on Practical Wash Processes
GMT dyeing.

Advantages of garments dyeing
Disadvantages of garments dyeing.
Trouble shooting/Technical issues & probable solution.
Sustainable techniques.

SWEPT concept
Conventional Process
Course Fee :
BDT 3000 /- ( Three Thousand Taka ) only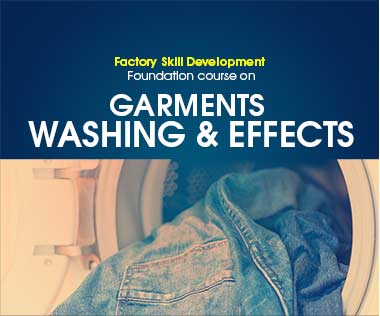 Course Fee :
BDT 3000 /- ( Three Thousand Taka Only ) (Zoom Online )
Mentors Profile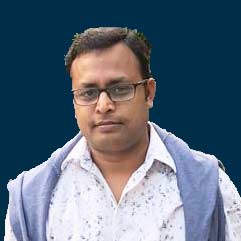 Issued Certificates
| Name | Company |
| --- | --- |
| Ashequr Rahman Khan | Centro Tex Ltd |
| Mehedi Hasan | Pandora Sweaters Ltd. |
| Rumnaj Zaman Rachi | Millennium Textiles (Southern) Ltd. |
| Sahajadi Marjia Akter | Millennium Textiles (Southern) Ltd. |
| Nazmul Haque | Millennium Textiles (Southern) Ltd. |
| Md. Newaj Sharif | Millennium Textiles (Southern) Ltd. |
| Md. Arif Uddin | Millennium Textiles (Southern) Ltd. |
| Muhammad Tariqul Hasan | Millennium Textiles (Southern) Ltd |
| Komol Roy | Renaissance Apparels Ltd. |
| Tanvir Amin Nitul | Renaissance Apparels Ltd |
| Md. Mehedi Hasan | Renaissance Apparels Ltd. |
| Azizul Hoque Pavel | Renaissance Apparels Ltd. |
| Abu Sayeed | Renaissance Apparels Ltd. |
| Md Tarak Aziz | Renaissance Apparels Ltd. |
| Md. Yusuf Hasan | Renaissance Apparels Ltd. |
| Md. Mobin Khan | Renaissance Apparels Ltd. |
| Md Mehdi Hasan Khan | Li & Fung |
| Fahim Khan | BGMEA University of Fashion and Technology |
| Israt Jakia Sultana | JCraft Array Ltd. ( A Sister concern Under Norwest Industries Ltd.) |
| Md. Provat Hossain Raj | Butex |
| Iqbal Hossain | Butex |
| Bakhtiar Ahmed | NRS Knitwear Ltd. |
| Anny Biswas Sara | Designer Washing & Dying Limited |
| shihab uddin | UTAH Group |
| Monjur Morshed | Utah Group |
| Name | Company |
Some Previous Clicks