Effective Leadership Skills and Insights to Steer through Challenges on the Way to USD 50 billion!
Date: To be decided
Duration: 16 Hours
Class Schedule: To be decided
Trainer: N C Narayanan, Founder Chairman of SSA Group of Companies
Limited Seat (First Come First Serve Basis)
Contact: +88 01734 211085
Fee: BDT 15,000/-
Venue: 25/A, Lake Drive Road, Sector #7, Uttara, Dhaka
Introduction
In the race towards 50 billion by 2021, our Industry is increasingly exporting to countries in Europe, North America, South America, Africa and Asia for the world class brands such as H&M, Wal-Mart, Esprit, Puma, G-Star, Decathlon etc.
Companies have long-term vision, team spirit and commitment. Yet, on the ground, success comes when we maintain quality, price and on-time delivery. Today, more than ever, middle management and CXO need focus and skills for driving real results quickly and in a sustained manner all along the supply chain, manufacturing, services and compliance.
What is the Training About?
The two days program empowers leader in you to handle what, how and why of every situation encountered on day to day basis irrespective of the domain. This program will make you ride on the waves of challenges with the help of someone who knows the game after working with more than a thousand organizations in 20 countries over one and half decades. SSA has developed a comprehensive leadership development program to groom the middle and senior level leaders. SSA's Founder Chairman Mr. NC Narayanan fondly called as 'NC' has converted his 50 years of corporate & consulting experience and written a book "Pragmatic Leadership" published by McGraw Hill Education.
Methodology
Interactive learning through self-assessment sessions along with coaching & mentoring.
Content of the Program
This program is based on the well known book "Pragmatic Leadership" personally delivered by NC. Apart from excerpts of the book, there will be sharing by the author himself regarding 50 years of experience of leadership development blended with lectures, personality self assessment workshops, group discussions and personal coaching.The first 15 participants will get a free copy of this book as early bird incentive.
Structure of the Program
Personal Leadership – How to lead ourselves?
Team Leadership – How to lead a team or department?
Organizational Leadership – How to lead the entire organization?
Day-1
What is leadership & why it is important for growth?
Why Leadership is essential for achieving the vision?
Can everyone become a leader?
Anatomy of human personality which aids Leadership self development.
Concept of personal equity for career growth.
Personal leadership – How can we improve our Emotional Intelligence to lead ourselves?
Motivation – How to become a self-motivator?
Self-assessment exercise: Mental Blocks.
'Pragmatic Leadership' Book review – Overnight exercise.
Day-2
Book review session.
People Management skills.
Team Leadership skills – How can we manage a team well?
Self-assessment exercise – Inter-personal skills,
Self-assessment exercise – Conflict resolution skills.
Managerial skills to lead a department.
Organizational Leadership skills – Envisioning, Strategies & Execution skills.
Individual counseling and Q & A.
The Certification
IACET (The International Association for Continuing Education and Training), USA

Trainer's Profile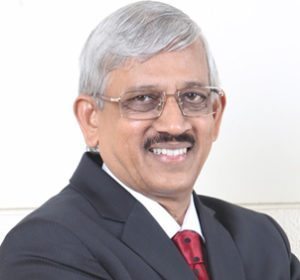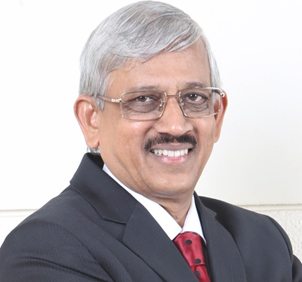 Mr. N C Narayanan is the founder Chairman of SSA Group of Companies, a global management consultancy that specializes in Organization Development through Transformation Management. As a CEO Coach and Counseling Mentor for leadership teams, NC has been making significant contribution to industries across 20 countries in GCC, Africa and South East Asia where he is better known as Transformation Catalyst.
He has authored many books and is well-known speaker. He regularly chairs international conferences on Lean Management, Six Sigma and Operational Excellence.
He offers insights, hands on tools & techniques to help you manage yourself, your team and your seniors to steer through challenges and establish your role based on Return on Investment company has made on you.
Here is a latest interview of Mr. N C Narayanan.
http://www.textiletoday.com.bd/golden-opportunity-now-industries-galvanize-efficiency-improvement/
Eligibility of Participation
This program is designed for CXO (Owners, Directors, Country Managers, and Business Section Heads etc.) level staffs. However mid-level to top level management staffs will find it suitable. People having at least five years of working experience can register for the program.
Fees
BDT 15,000/- (Fifteen Thousand Taka Only)
Early Bird Registration Offer
The first 15 participants will get a free copy of the book "Pragmatic Leadership" written by N C Narayanan published by McGraw Hill Educations early bird incentive.
Trainer's Profile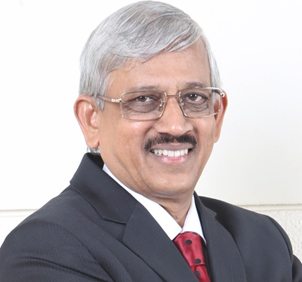 N C Narayanan
Founder Chairman of SSA Group of Companies